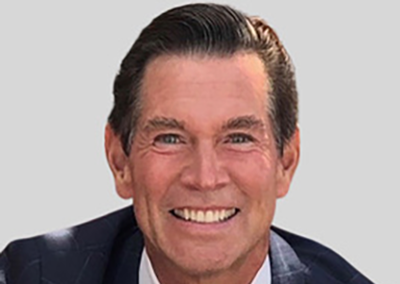 Terrence Keeley
CEO and CIO, 1PointSix LLC
---
Terrence Keeley is the CEO and CIO of 1PointSix LLC, an advisory firm he founded to help institutional and high net worth investors optimize the amount of impact in their investment portfolios. He is also author of a new, acclaimed book on stakeholder capitalism and ESG investing, SUSTAINABLE: Moving Beyond ESG to Impact, published by Columbia University Press. In 2021, Terry was selected as a Global Knowledge Broker by CIO Magazine. In bestowing their award, CIO wrote, "he has been called upon by kings and priests during their times of trouble and walked them back to health. Keeley is a devoted man with extraordinary skills, great wisdom, unique passion, and incredible breadth."
Until July 2022, Terry was a Senior Advisor at BlackRock responsible for overseeing the relationships and services that BlackRock provides to central banks, sovereign wealth funds, endowments, foundations, finance ministries and supra-nationals around the world. Terry also ran the BlackRock Educational Academy and the BlackRock Client Relationship Academy, BlackRock's learning initiatives for clients and those who serve them. While at BlackRock, Terry authored or co-authored more than one dozen papers on optimal asset allocation and portfolio construction.
Prior to joining BlackRock in 2011, Terry was the founder and Senior Managing Principal of Sovereign Trends, LLC, a New York based advisory firm that helped central banks, finance ministries and multi-lateral organizations optimize their credit ratings and operational performance. From May 1988 to July 2010, Terry worked for UBS' investment banking and asset management subsidiaries in a variety of managerial positions, operating out of London, New York, and Chicago. The teams he managed were responsible for asset management assignments, transactions, credit exposures, debt underwritings, advisory services, and restructurings with governmental agencies globally. During his time at UBS and BlackRock, it is estimated Terry advised, directed and/or consummated more than $100 trillion worth of direct investments.
Prior to his private sector career, Mr. Keeley worked for Congressman David Stockman, and for President Ronald Reagan's Council of Economic Advisors, where he wrote speeches for the Chairman, Dr. Murray Weidenbaum. He co-chaired Speaker Paul Ryan's Financial Advisory Committee from 2015-19. As an adjunct to his work at Sovereign Trends, Mr. Keeley has been a lecturer in business and ethics at more than ten universities, as well as a Bloomberg TV Contributing Editor. Mr. Keeley serves or has served on advisory boards for the Asian Development Bank, the University of Notre Dame, and Oxford University (Christ Church). He is the founder of the Financial Hippocratic Oath movement, Cambodia Collegium, and the Excellence in Teaching and Mentoring Awards program, which honors outstanding teachers and athletic coaches in the Adrian Public Schools system in southeast Michigan. In 2012 Terry was appointed by Pope Francis to serve on the Vatican bank's advisory board, reviewing the banking and financial operations of the Holy See.
Mr. Keeley has published dozens of articles on a wide range of macroeconomic and investment topics in the Wall Street Journal, Financial Times, Foreign Affairs and Bloomberg/ Businessweek, as well as at UBS and BlackRock. Mr. Keeley earned a BA degree in politics and philosophy from the University of Notre Dame and completed his graduate studies in history and economics at Oxford University (Christ Church) in 1986. He is married to Saskia Bory-Keeley of Geneva, Switzerland. Together, they have two sons, Julian Michael (27) and Calum Matthew (24).