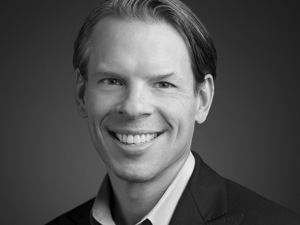 Ted Souder
Head of Industry, Google
---
A 14+ year veteran at Google, Ted is currently the Head of Industry, Retail. In this role, he manages a team who oversees the Google experience for some of the largest retail companies in the United States. Key efforts that his team is responsible for include developing winning strategies and tactics utilizing various Google solutions such as AdWords, Mobile and YouTube.
Prior to his role in Retail, Ted spent a year in Paris, France as part of an exclusive rotation program for senior leaders in the company. While in Paris, Ted oversaw key efforts in Southern and Eastern Europe, the Middle East and Africa as the Head of International Strategic Sales and Operations. Ted also served as a regular industry speaker, an employee mentor and was a member of the executive management team for the SEEMEA region. Earlier in his career at Google, Ted held a number of different leadership roles in Sales and Account Management and was responsible for helping open and run Google's offices in Chicago, Dallas and Detroit.
Ted is an early adopter having worked in the mid and late 90's at early online brands AOL and Excite as well as groundbreaking social music start-up, Echo Networks.
Currently Ted is actively involved in various civic and educational organizations. He is Vice Chairman of the Chicagoland Chamber of Commerce, a member of the Executive Advisory Board of the Fritz Knoebel School of Hospitality Management at the University of Denver, a member of Governor Rauners Council on Innovation and Competitiveness and is a board member at 1871, the leading business incubator in the United States.
Ted graduated from the University of Denver and resides in Chicago with his wife and two children.