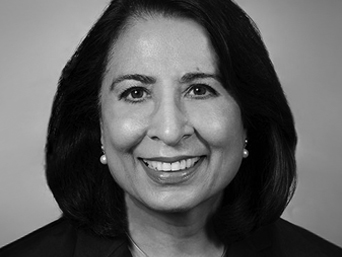 Tahira K. Hira, Ph.D
Professor and Executive Assistant to the President,
Iowa State University
---
Dr. Hira, Senior Policy Adviser to the President at Iowa State University and a professor of Personal Finance and Consumer Economics, is internationally known as a leader in the field of Personal Finance and Consumer Economics. She has served as the Executive Assistant to the President, Associate Vice Provost for ISU Extension and has taught and conducted research in family financial management, investing, consumer credit, gambling and consumer bankruptcy in the United States and abroad.
Dr. Hira received B.A. and M.A. degrees in Economics from Punjab University, Pakistan, and an M.S. in Agricultural Economics in 1973, and a Ph.D. in 1976 in Family and Consumer Economics from the University of Missouri-Columbia. She joined Iowa State University in 1980.
Her varied and prolific professional experience includes being a member of the U.S. President's Advisory Council on Financial Literacy, Chair of the NYSE committee on financial literacy, being appointed to the Iowa Student Loan Board by Governor Culver, serving as External Assessor at the Universiti Putra Malaysia, serving on the editorial boards of journals and as a reviewer for several others in her field. She has also served on several national committees and boards, including the Institute of the Certified Financial Planners (ICFP), Board of Standards and Practices for the Certified Financial Planners (CFP board), and the National Foundation for Consumer Credit (NFCC). She was the founding president and a fellow of the Association for Financial Counseling and Planning Education (AFCPE) and both the president and vice president of Finance & Properties for the American Association of Family and Consumer Sciences (AAFCS). Currently she is serving on Experian's Consumer Education Council and is chairing New York Exchange's Financial Literacy Advisory Committee.