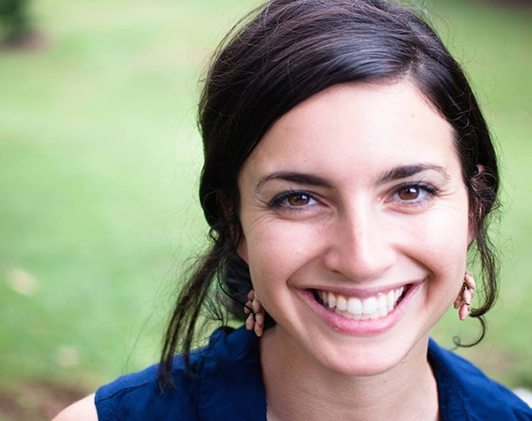 Susanna Spiccia
Founder, Kid Opal
---
Susanna's work is dedicated to dismantling barriers that prevent equal opportunities in film and digital media. Her work has been focused in Atlanta, where she grew up, and in 2014 launched youth film nonprofit, re:imagine/ATL. Susanna served as Founder & Executive Director of youth nonprofit, re:imagine/ATL from March 2014 – December 31st 2018. The nonprofit actively serves high school teens and A/V teachers equipping them with a network of mentors and resources to produce digital content and to gain career exposure. In 2018 alone, re:imagine/ATL served 1,600 teens and trained 40 teachers; and since its start, students have produced over 50 short films.
For the past five years Susanna has met with hundreds of filmmakers, crew, brands, and creatives across many backgrounds and found that she spent much of her time connecting resources between projects. Then, on December 31, 2018, she officially left re:imagine/ATL to launch a production company, Kid Opal producing more representative stories from the southeast. Prior to Kid Opal and re:imagine/ATL, she served as the Southeastern Regional Manager for for Python Safety, where she sold tool safety products to construction sites.
Susanna is a 2015 TedXAtlanta speaker, awarded People to Watch in 2017 by Creative Loafing, served as a 2017 Civic Innovation Fellow and again in 2018 with the Center for Civic Innovation and SPANX by Sara Blakely.
She has generated dozens of financial and in-kind partnerships with companies such as Turner, The Recording Academy, SPANX, AT&T, Sixthman, Adult Swim, The Arthur M. Blank Family Foundation, United Way, and The Academy of Motion Picture Arts and Sciences.
Susanna has been interviewed by dozens of media outlets including CNN, Huffington Post, V103 the People's Station, Atlanta Magazine, and NPR. She graduated from Georgia College & State University with a degree in Marketing and minor in Rhetoric.