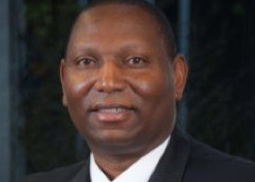 Steve Swain
Director of Operation HOPE Program & Business Development Strategy (Retail Banking), First Tennessee Bank
---
Steve Swain is Director of Operation HOPE Program & Business Development Strategy (Retail Banking) at First Tennessee Bank. In this role, Steve is responsible for being the liaison between Operation HOPE, Inc. and First Tennessee Market and Line of Business Leaders. He has oversight of the required program guidelines while working directly with the Operation HOPE Counselors and Operation HOPE Line Management. Steve works closely with the Products team, Credit Risk and Community Reinvestment Act Officer to identify opportunities for new acquisition of deposits and lending products. Also, he partners with the Markets, Community Reinvestment Act Officer and Operation HOPE to identify new location opportunities for HOPE Inside centers.
Steve has spent more than 16 years at First Tennessee Bank, and previously held positions in the retail banking industry including Director of Sales for Consumer Lending, West Regional Manager of Centralized Lending Group and Regional Sales Manager in Mortgage. Steve works closely with the financial literacy efforts of the corporation's employee volunteer program. He is currently a member of First Horizon's Corporate Diversity Council for the past 6 years, where he served as the 2015 Subcommittee Chair on Leadership and Accountability. Also, he is a member of First Horizon's Corporate Mentoring Program since 2011 and the Consumer Bankers Association. Prior to joining First Tennessee Bank, he held several leadership positions with Associates First Capital Corporation.
Steve received a Bachelor of Science degree in Communications from the University of Montevallo. He enjoys spending time with his wife (Selma) and three children and participating in activities such as golf and coaching basketball.