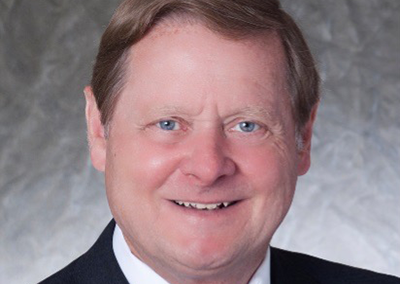 Steve Bartlett
Former U.S. Congressman, Dallas Mayor and CEO, Financial Services Roundtable
---
Steve's areas of expertise include disability policy, mortgage market, financial services, financial education, corporate reputation, public affairs, US Congress, regulatory compliance, elections, retirement security, health policy, global trade, and media relations.
He is immediate past Chairman RespectAbility Inc, a national non-profit advocating for disability inclusion by destigmatizing disabilities through media, promoting full employment for persons with disabilities, and advancing access to education for persons with disabilities.
He is on the Board of Directors of Strategic Partners LLC, a DC based for-profit private company consulting with post-secondary education and job training for high school graduates.
He was one of the early leaders of Operation Hope and the Hope Global Forum.
Steve has served as an Independent Director on six public Boards:
Ares Capital Corporation NASDAQ
Centene Corporation NYSE.
Intersections Inc. NASDAQ.
IMCO Recycling NYSE.
KB Homes NYSE.
Suncoast Industries NASDAQ.
From 1999 – 2012, Steve was the President and CEO of The Financial Services Roundtable, a trade association representing 100 of the largest integrated financial services companies.
As Mayor of Dallas from 1991-1995, Steve led Dallas to reduce violent crime by 42%, adopt a $5 billion capital improvements plan, achieve significant economic revitalization, a downtown renaissance, and 30,000 new residential units in or adjacent to downtown Dallas.        
As a member of Congress from 1983-1991, Steve served on the House Banking, and the Education and Labor Committees. He was a sponsor or principal cosponsor of 18 major pieces of legislation in labor, mortgage, disability issues, and education. He was a principal GOP author of the Americans with Disabilities Act in the House of Representatives.
He serves on the Advisory Boards of
Pediatric Home Healthcare LLC, a $40 million revenue company providing home health care for medically fragile children in Texas.
APCO Worldwide, a large global communications firm with offices in 30 major markets worldwide, based in Washington DC with 650 employees.
In 1975 Steve founded a manufacturing company named Meridian Products Corporation, an injection molding plastics company. He sold his interest in 1999.
He also served on the President's Commission on Excellence in Special Education.
Steve graduated from the University of Texas at Austin in 1971, later serving as guest lecturer with the LBJ School of Public Affairs.
He has been happily married to Gail Coke Bartlett since 1969 and they are parents of three excellent children, and grandparents of eight beautiful grandchildren.
Steve is an active adventure traveler, most recently Mt. Kilimanjaro in 2011, Mt. Blanc Circuit in 2012, and boating the full length of the Grand Canyon in 2018. His 2010 Marine Corps Marathon time was 5:29.