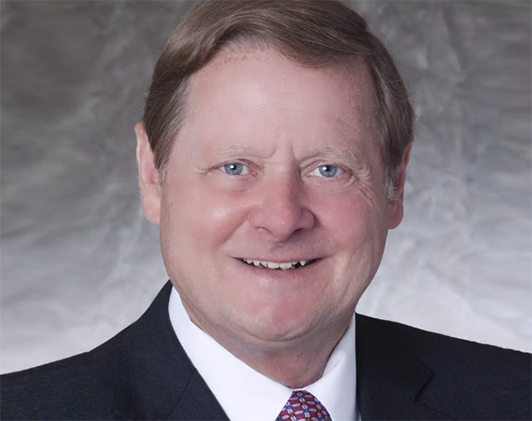 Steve Bartlett
Former Mayor of Dallas, U.S. Congressman, CEO, Financial Services Roundtable
---
Steve Bartlett: Mayor, US Congressman, Board Member, CEO, Business Owner, Husband, Father, Grandfather, Adventure Traveler, and disability independence advocate.
He offers a full range of insight to the intersection of public policy, politics, and the for-profit world. His leadership and strategic advice is sought by corporations, think tanks, executives, and policy-makers.
His specific areas of expertise include disability policy, financial services, financial education, corporate reputation, public affairs, US Congress, regulatory compliance, elections, retirement security, health policy, global trade, mortgage market, and media relations.
He serves on the Board of Ares Capital Corporation (ARCC), as a member of the Audit committee. ARCC is the largest Business Development Company in the US, providing financing for approximately 200 middle market business across diverse industries in the US.
He is Chairman of the Board of RespectAbility Inc, a large and fast growing non-profit forcefully advocating for independence and respect for persons with disabilities. Principal areas of advocacy are destigmatizing disabilities through TV and Movies, promoting full employment for persons with disabilities, and advancing access to education for persons with disabilities.
He has served in a Board leadership role two large, $50-100 million in revenue, non-profits as they managed strategic transitions: Home Ownership Preservation Foundation and International Relief and Development Corporation. In both cases Steve served as Chairman of a Special Committee to manage the successful transitions.
Steve has served as an Independent Director on five other for profit Boards:
• Centene Corporation NYSE, then a $5 B health care company providing managed care to the Medicaid market in 20 states. Audit Committee. 2004-2010
• Intersections Inc. NASDAQ, a consumer products technology specializing in identity theft protection. 2013-2017. Audit Committee and Special Committee.
• IMCO Recycling NYSE, an industrial company with 19 aluminum recycling plants. Compensation Committee.
• KB Homes NYSE. One of the 5 largest home builders in the US, Headquartered in Los Angeles California. Audit Committee.
• Suncoast Industries NASDAQ, a small cap industrial company with three divisions. Chair of Compensation Committee.
From 1999 – 2012, Steve was the President and CEO of The Financial Services Roundtable, a trade association representing 100 of the largest integrated financial services companies which provide banking, insurance, and investment services to American consumers.
As Mayor of Dallas from 1991-1995, Steve led Dallas to reduce violent crime by 42%, adopt a $5 billion capital improvements plan, achieve significant economic revitalization, a downtown renaissance, and 30,000 new residential units in or adjacent to downtown Dallas.
As a member of Congress from 1983-1991, Steve served on the House Banking, and the Education and Labor Committees. He was a sponsor or principal cosponsor of 18 major pieces of legislation in labor, mortgage, disability issues, and education. He was a principal GOP author of the Americans with Disabilities Act in the House of Representatives.
He serves on the Advisory Boards of
• EverFi, a $200 million revenue technology providing financial education in 25,000 schools.
• Treliant Risk Advisors, LLC, the largest independent regulatory compliance company, serving banks and other financial services companies.
• HOPE Global Forum, an annual global forum focused on financial inclusion, attended by 3500 delegates from 40 countries.
• Pediatric Home Healthcare LLC, a $40 million revenue company providing home health care for medically fragile children in Texas.
• APCO Worldwide, a large global communications firm with offices in 30 major markets worldwide, based in Washington DC with 650 employees.
In 1975 Steve founded a manufacturing company named Meridian Products Corporation, an injection molding plastics company. He sold his interest in 1999. He has also owned several retail businesses through the years in restaurants, fitness, and early childhood development.
He has provided a leadership role to a number of other non-profit organizations including Operation HOPE, Easter Seals of Greater Washington DC, National YMCA Board of Governors, and Chair of Trinity Trails.
He also served on the President's Commission on Excellence in Special Education.
Steve graduated from the University of Texas at Austin in 1971, later serving as guest lecturer with the LBJ School of Public Affairs.
He has been happily married to Gail Coke Bartlett since 1969 and they are parents of three excellent children, and grandparents of eight beautiful grandchildren.
Steve is an active adventure traveler, most recently Mt. Kilimanjaro in 2011, Mt. Blanc Circuit in 2012, and boating the full length of the Grand Canyon in 2018. His 2010 Marine Corps Marathon time was 5:29.