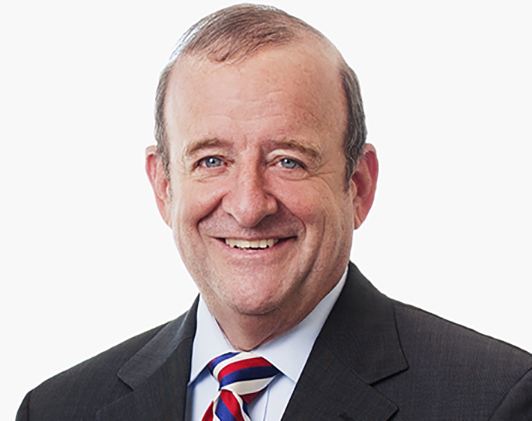 Stephen M. Ryan
Counsel, McDermott, Will & Emory
---
Mr. Ryan provides a broad range of representation, including lobbying, litigation and counseling services to U.S. corporations and CEOs. He is a nationally known trial and white collar defense lawyer, and he leads the federal lobbyists, government policy advocates and federal government contract lawyers of McDermott Will & Emery. He has practiced law for 40 years.
Mr. Ryan has extensive experience in all branches of our government. He served as General Counsel to the U.S. Senate Committee on Governmental Affairs (GAC), chaired by the Hon. John Glenn. He served as an Assistant United States Attorney in DC, and as Deputy Counsel of the President's Commission on Organized Crime. He clerked for two years for a Federal Judge. Mr. Ryan taught for a decade as an adjunct Professor of Law at Georgetown University Law School. He previously served as an advisor in Latvia, Lithuania and Poland during the 1990's for rule of law projects.
Mr. Ryan is very active in civic institutions. He is currently an Operation Hope Global Board Member. He was the founding Chairman of Operation HOPE's Mid-Atlantic Board, and has served Operation Hope since 2000 in a variety of capacities, including obtaining the largest single financial donation in Hope's history. He is also a Board member of the Shakespeare Theatre in Washington, DC, and has led its annual 'Will on the Hill' fundraiser, where Members of Congress appear on stage.
Mr. Ryan is a graduate of Cornell University and the University of Notre Dame Law School.