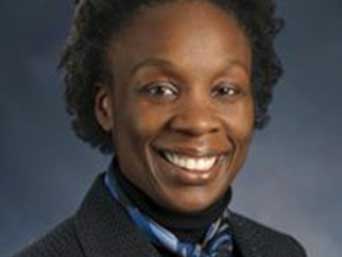 Stephanie Douglas
Assistant Director of Community Relations, Georgia Institute of Technology
---
Stephanie has enjoyed meeting leaders in the business, education, and community relations sectors in the Atlanta area for a number of years. She continues to build relationships with new and upcoming leaders while serving as assistant director of community relations in Georgia Tech's Office of the Vice President for Government and Community Relations. 
After earning her bachelor's degree from Wesleyan College in Macon, Georgia she worked in top-tier law firms while earning her Master of Public Administration degree at Georgia State University's Andrew Young School of Policy Studies. While earning her master's degree, she was awarded the Clarence J. Jupiter Fellowship at Virginia Tech that challenged her to delve into university relations and advancement. After her time at Virginia Tech and completing her master's degree, she spent several years fundraising at Georgia State University before coming to Georgia Tech.
 
In her spare time she enjoys music, singing and fine arts and makes spending time with family and friends a priority.