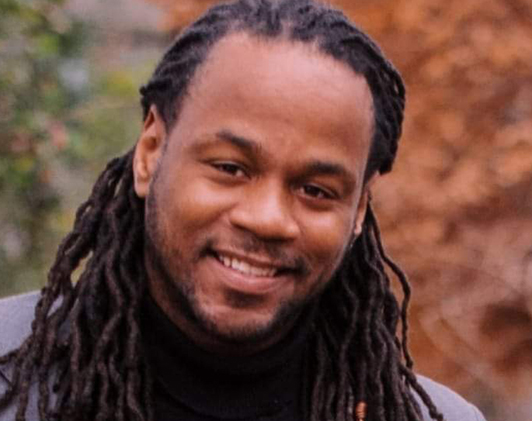 Shawn Walton
Educator
---
Shawn Walton is the Atlanta native who's paving the way for other young natives to prosper. The Tri-Cities High School and Morehouse College graduate is a SWATS living, Outkast loving, community activist, mentor, humanitarian, entrepreneur and father of a two-year-old. Walton is an educator with a strong focus on bettering the city of Atlanta, especially the historic Westside community. In July of 2012, Walton founded WeCycle Atlanta Inc., a co-op bike shop that provides access to bicycles, fresh local produce, cycling, and agricultural education to youth and low-income residents. As the Executive Director, he collaborates with the youth in order to help create a better living environment. By using his background in education to help educate others on the importance of utilizing sustainable resources, he is not only giving back to the community, but he is cultivating a safe space that allows the youth to increase their productivity levels and overall success rates by simply presenting opportunity.
Through the core values of the WeCycle Atlanta W.H.E.E.L.S. model (Work Ethic, Health, Environment, Education, Leadership and Sustainability), Walton has spearheaded various community based projects that includes; 40 Hours and a Bike, Do the Bike Thing, The Ashview Community Garden, and the upcoming Westside Activity and Youth Center. .
Shawn Walton has used his platform to inspire and motivate people to want better for themselves and their environment through art, culture, and activism. He continues to spread his light of community empowerment while serving on the Community Coalition Board of Morehouse School of Medicine's Prevention Research Center.
Recently feature on Killer Mike's Netflix special "Trigger Warning" in 2019, his endeavors to teach youth life and practical skills, while engaging them at a bike shop and public park was "Genius". In 2016, Walton was spotlighted on WSB-TV's special segment of "Rise of the Millennials", presented by Reveal Magazine U.S. The influence Walton has within his community, also landed him on the TedYouth platform where he discussed his W.H.E.E.L.S. model as a vehicle to move youth forward within society.
As one of the leading millennials creatively encouraging change, Shawn Walton is a renaissance man impacting his community in a major way, and building a bright future for the youth of Atlanta.