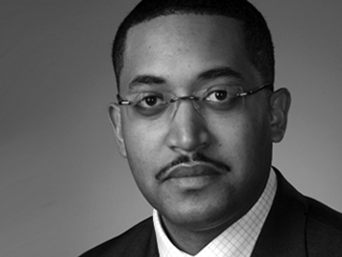 Shawn A. Miles
Senior Vice President, Group Head Global Public Policy & Regulatory Strategy Counsel,
MasterCard
---
Shawn A. Miles has worked for MasterCard for over 22 years, amassing a wide range of experience across both business and legal areas of the company.  In 2008, he was appointed group head, Global Public Policy and Regulatory Strategy.  In this role, Mr. Miles has responsibility for MasterCard's global public policy and regulatory strategy efforts in the U.S., Canada and Europe.
Prior to this role, Mr. Miles served in the Law Department for eight years as lead counsel for MasterCard Global Product, Co-branding, Advertising, Commerce Development, Canada Region, Global Marketing, Member Relations, Public Policy, Sponsorship and Research groups and participated in major litigations involving MasterCard.  Prior to joining the Law Department, he worked for eight years in various business units including, Interchange, Franchise Management, Global Research and Analysis and Product and Service Delivery.  From 1988 to 1991, he was an intern in the Inroads program and conducted rotations within the Marketing and Finance areas.
In addition to his public policy and legal work, Mr. Miles is on the Northeastern Board of Directors for Operation Hope and leads the company's consumer education initiatives. He also serves on the Boards of the Business Council of Westchester and the ProBono Partnership.  As a demonstration of his commitment to diversity and the community at large, he led the creation of diversity programs for the Law Department, including a mentorship program with minority law students at Pace University's Law School and a pro bono program to provide legal support to local nonprofit organizations that serve the poor and disadvantaged.
Mr. Miles is a recipient of the 2005 Black Achievers in Industry Award presented by the Harlem YMCA, won the 2005 Business Council of Westchester County's "40 Under 40 Rising Stars" Award, MasterCard's CFO Award in 2011 and the MasterCard General Counsel's Award of Distinction in 2007 and 2004.
Mr. Miles received a Bachelor of Science degree from Hampton University, and a Doctor of Jurisprudence degree from Brooklyn Law School.  He was an evening student at Brooklyn Law School, while working at MasterCard and served as member of the Journal of Law and Policy and the Moot Court Honor Society.
Mr. Miles is admitted to the bars of the State of New York and Connecticut.