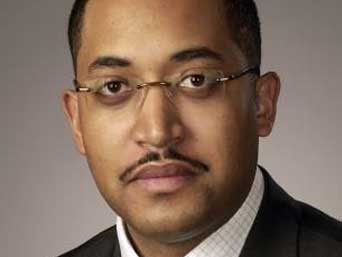 Shawn A. Miles
Executive Vice President, Public Policy, Mastercard
---
Shawn A. Miles is the executive vice president of Public Policy at Mastercard. In this role he is responsible for public policy and community engagement matters across the globe. Mr. Miles is a leader, executive and attorney with over 25 years of service at Mastercard. He has built a multifaceted career in the areas of public policy, law, business and community affairs.
In his career, Mr. Miles has worked to build the Mastercard Public Policy department from a U.S.-focused team to a globally-integrated organization. He expanded the role beyond government relations to a broader set of stakeholders, including NGOs, academics, think tanks and community organizations. Mr. Miles has been at the forefront of all major policies involving electronic payments since the financial crisis in 2008. He frequently speaks on panels and at forums on topics related to electronic payments and economic policies.
Mr. Miles has also led litigation and regulatory strategy efforts for Mastercard. He has held roles of increasing responsibility in the Law department, managed legal teams and provided counsel to various business units. Mr. Miles has negotiated major commercial deals with financial institutions, retailers, sports associations and other marketing and sponsorship organizations. In his initial years at the company, he worked in several business units covering pricing, reporting and operations.
Mr. Miles is a passionate advocate for local communities. In his time with Mastercard, he launched Master Your Card (MYC), a community empowerment program designed to provide financial literacy and financial inclusion programs to community-based organizations across the globe. He actively serves on the board of the Pro Bono Partnership, which provides free legal services to local, non-profit organizations serving poor and underserved populations in New York, New Jersey and Connecticut. He also serves on the Northeast Board of Operation Hope, which provides financial literacy and counseling to at-risk communities across the U.S.
Shawn received a Bachelor of Science degree from Hampton University, and a Law degree from Brooklyn Law School. He is admitted to the bar in the State of New York and Connecticut.