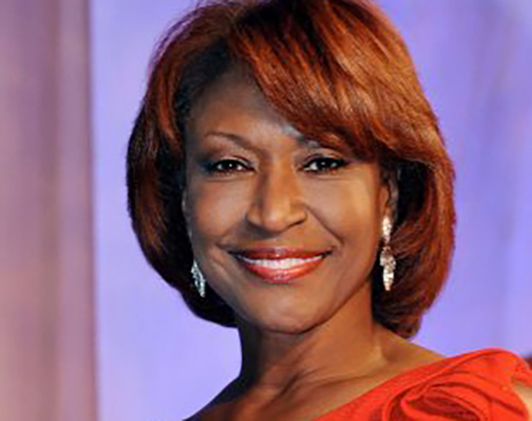 Scarlet Pressley-Brown
Community Development Officer, Children's Healthcare of Atlanta
---
Scarlet Pressley-Brown is currently the Community Development Officer for Children's Healthcare of Atlanta. She is most recently the Director of Diversity for Dentons, the largest law firm in the world. In this capacity, Pressley-Brown was responsible for advancing the Firm's commitment to diversity and inclusion and establishing Dentons as a diversity leader among law firms. With a focus on initiatives that bolster inclusivity, Ms. Pressley-Brown created an all-encompassing environment where attorneys, professionals, and staff could comfortably engage authenticity and reach their full potential. Pressley-Brown was Vice President of Marketing and Strategic Partnerships for the Center for Civil & Human Rights, playing an integral role in the grand opening of the new Atlanta landmark. Prior to that, Pressley-Brown spent 13 years with Delta Air Lines as Director of Community Affairs & Vice President of the Delta Air Lines Foundation.
Ms. Pressley-Brown is also CEO of Sincerely Scarlet, LLC,providing unique public speaking savvy and live video narration. Pressley-Brown received the 2018 In the Spirit Award, the prestigious Dr. Calvin McLarin- Executive Leadership Award from Atlanta Medical Association; theOutstanding Community Leader Award from the Atlanta Hawks;Outstanding Georgia Citizen Award from the Georgia Secretary of State; the Drum Major for Justice Award(SCLC/Women); named one of Atlanta's Top Black Women of Influence by the Atlanta Business League; High Heels in High Places Award – Trumpet Awards Foundation; Transportation Achievement Award from Atlanta Urban League Guild; Pinnacle Award from Delta Sigma Theta; Diversity in Leadership Award from the 100 Black Men of New York; Excellence in Business Award from ITC. Pressley-Brown has been featured on the covers of the Atlanta Tribune, Who's Who in Black Atlanta, and Business to Business magazine.
Pressley-Brown received her Bachelor of Arts in Communication from Oglethorpe University, MBA from University of Phoenix, Lean Six Sigma/Green Belt-Georgia State University, International Leadership Training–Manchester College in Oxford, England.
Ms. Pressley-Brown is married to Wendell Brown, together they have five children, April (Brian), Amber (Jason), Kiesha, Wendell, Jr. (Nathaly) & Dexter (Shalon), two granddaughters, Ryan and Riley and grandson, Trey.