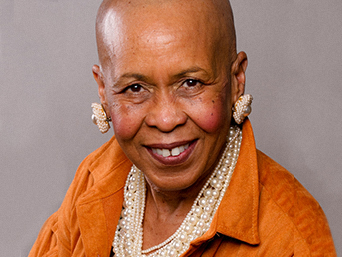 Reverend Sandy Rodgers
Visionary and Founder, Keep America Strong Inc.
---
Affectionately known as "Mama Sandy" this Educator, Bestselling Author of 10 books, Minister, Certified NLP Life Coach, Reiki Master Teacher Practitioner, Radio Personality and Raw Food Educator shares her huge smile and healing hugs with everyone she encounters. She is Founder/President of Keep America Strong Inc., a Spiritually Based organization facilitating restoration of men, women and children by healing the mind, body and spirit.
With a lifelong pursuit of learning, community strengthening and multi-cultural sensitivity, Sandy is professional, motivated, and focused on social reform while mastering interpersonal and leadership skills. She combines her spirituality with her corporate experience creating a unique blend of inspiring change by empowering people.
Ms. Rodgers legacy of community service has been global in her efforts to outreach internationally. She began in 1993 coordinating the USA-Berlin Initiative in Los Angeles bridging the divide of artists of various ethnic backgrounds to produce both music and an International Peace Mural in riot torn Los Angeles. Sandy Rodgers Ministry Inc. is all inclusive and universal working with Pakistan, India; Ghana, Kenya and South Africa.
Her work has been documented in the Los Angeles Times, Los Angeles Sentinel, Black Gold Magazine, Compton Bulletin, LA Watts Times, Black Business Pages, Herald Examiner, Marietta Daily Journal and various radio stations including KKDA in Fort Worth Texas.