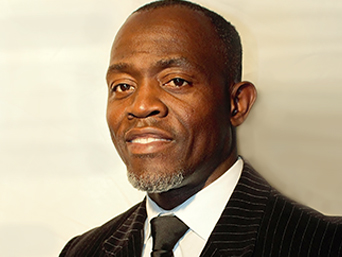 Sando Karneh
Executive Director and Co-Founder, Help Educated & Assist Lives (H.E.A.L.) Inc.
---
Sando Karneh, is the executive director and co-founder of Atlanta-based non-profit, Help Educate & Assist Lives (H.E.A.L) Inc. An organization with a conviction that education is the single most permanent endowment any person can receive to improve his or her life.
Sando grew up in Liberia, West Africa facing many odds. He escaped the civil war and migrated to the United States in 1998 as a refugee. With little resources, he immediately took advantage of the Job Corps program in North Texas, using the program as a tool to assimilate to the culture of the United States.
He later earned a Bachelor's of Science degree in Social Work from the University of Texas at Arlington and then a Master of Science in Management with a concentration in organizational leadership from Strayer University.
Sando has worked in the financial services industry for the last 14 years; and 9 of those years with E*TRADE Financial, where he currently works as a consulting manager.