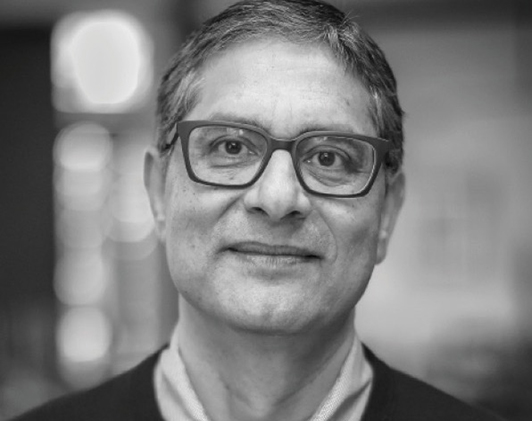 Safwan Shah
Founder and CEO, PayActiv
---
An engineer by training and entrepreneur by accident, Safwan is the Founder and CEO of PayActiv. A recognized expert in payment systems and technologies, Safwan launched PayActiv after a long, self-imposed hiatus where he pursued teaching, golf and reading books. Safwan's mission with PayActiv is to level the playing field for the financially vulnerable by giving them tools to avoid overdrafts, payday loans, bank fees and other penalties for small deficits of money between paychecks. Given that three fourths of Americans live paycheck to paycheck and have barely any savings, even tiny shocks push them into terrible fee and debt traps. The cost of this financial stress manifests itself in multiple ways; obesity, drugs, depression and damaging stress. According to Safwan, much of this suffering and can be eliminated if people were given access to financial wellness services at the workplace.
A thoughtful entrepreneur committed to his purpose, Safwan has always been an innovator and rues that he never got the opportunity to work a real job. His previous venture, a successful fintech company called Infonox was acquired by Total Systems.
Safwan got his PhD at UC Boulder, with a focus on AI and Neural Networks. During that time he also worked at BioServe Space Technologies, a NASA center for commercialization of space. Many of the projects that Safwan worked on were part of various space shuttle missions and remain his proudest achievement. Safwan has taught at Haas School of Business, UC Berkeley and Baskin School of Engineering at UC Santa Cruz, and is a graduate of the Stanford Executive Program. Safwan is a noted public speaker and his work has been featured in New York Times, Wall Street Journal the Los Angeles Times, and NPR.
Safwan's book, his first, It's About TIME: How Businesses Can Save the World (One worker at a time) was published by Conscious Capitalism Press in April 2019. Not only is his book profoundly insightful for its originality, it also shares a novel look at the role of time when it comes to the way workers earn their wages and eventually get paid. In his book, Safwan uses stories, vignettes, data and personal experience from around the world to convey a very powerful message to business leaders, they are society's greatest hope for the future.