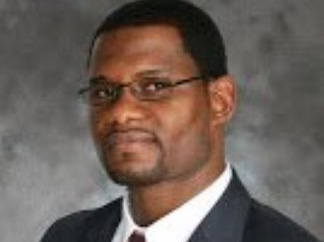 Rony Delgarde
Founder & CEO, Global Paint for Charity, Inc.
---
Rony S. Delgarde is an advocate for color and waste management, an award-winning leader, he is the founder and president of Global Paint for Charity, Inc., the first and largest paint recycling and provider of Latex paint to those in need around the world. After coming to the United States from Haiti, Rony discovered there was a tremendous supply of unused paint that would otherwise end up in the waste stream, over 68 million gallons of paint were thrown away from businesses and residents every year and he knew there is a larger demand for that paint in third world countries. Instead he provided the products to needy charities and vulnerable individuals in Africa, Caribbean, Asia and Central America, as well as domestically targeted communities in the United States. For a typical entrepreneur, identifying large supply and large demand means dollar signs. But Rony isn't a typical entrepreneur. He realized that the good he could do vastly outweighed any amount of money he could make. Rony founded the organization in 2010 and built it into an entity with a truly global impact. Today he has shipped more than 200,000 gallons of paint to 24 different countries— and 40 cities in the United States. The distributed paint has a market value of $6.5 million which made it one of the largest donations of Foreign Aid to the developing countries from a typical NGO. By every metric, Global Paint for Charity has been an incredible success.
Rony's selflessness story has featured on CNN and he has received dozens of awards, state proclamations and citations for his work, including the National ENERGY GLOBE Award, one of the most prestigious environmental awards in the world. He also won the 2017 Metro Atlanta Chamber E3Awards| NEW VENTURE Category for Startup and New Business that Advances Sustainability through Business Solutions. He awarded as the Outstanding Georgia Citizen and Goodwill Ambassador from the Secretary of State of Georgia, and awarded the 2015 Best of Atlanta Company for leading a best Waste Recycling Service in the Southeast region. Rony earned a Master and Bachelor of Business Administration (MBA, BS).
When he is not working for Global Paint for Charity, Rony is volunteering and mentoring aspiring entrepreneurs and startups on how to build successful businesses that make a positive impact. Regardless of what your ambitions are – nonprofit, technology, finance, and so on – Rony's passion and heart for helping others is an example you should take to heart."