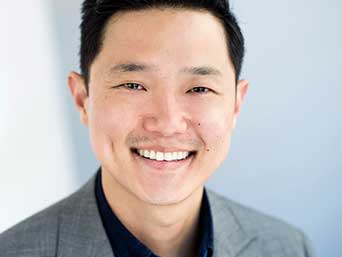 Ronnie Cho
Vice President and Head of Public Affairs, MTV
---
Ronnie Cho is Vice President and Head of Public Affairs for MTV. In this role, Cho oversees the strategic direction and implementation of all pro-social campaigns across MTV, MTV2, VH1, LOGO and mtvU's television, digital and social properties, including MTV's Emmy Award-winning multi-year, anti-bias "[lookdifferent.org]Look Different" campaign that urges young people to recognize and challenge the hidden bias that exists around us all, and it's acclaimed 2016 election campaign "Elect This".
Previously, Cho was the Associate Director of the White House Office of Public Engagement where he served as President Obama's chief liaison to Young Americans. Prior to joining the White House, he was an editor at the Newsweek Daily Beast Company in New York City where he wrote and edited content related to social justice, innovation and social entrepreneurship.
 
The New York City resident has worked on several political and issue campaigns including John Kerry's 2004 presidential campaign, former Arizona Governor Janet Napolitano's 2006 gubernatorial race and on the Obama for America campaign beginning in Iowa in 2007.
 
In 2014, Cho led a successful effort to connect every American classroom with world-leading broadband speeds and increased access to 21st century education technology for schoolchildren. He was also featured in the Emmy-winning HBO documentary "By The People: The Election of Barack Obama" that followed President Obama's historic campaign for the White House.