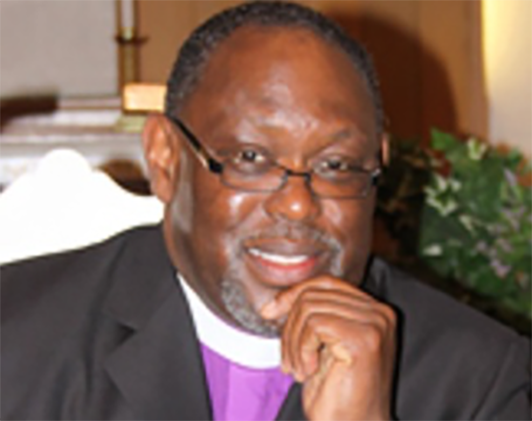 Bishop Ronald B. Dewberry
Chief Executive Officer, Center of Hope International
---
Bishop Ronald B. Dewberry, known for his visionary and leadership acumen, is a highly respected prophetic voice, theological academician, an events organizer, mentor, CEO and Entrepreneur. As a highly sought after speaker and teacher, he has served in the pastorate, prison and campus ministry for over 38 years in Ohio and Upstate New York, and has traveled extensively throughout the United States, Jordan, Egypt, Israel, and the Caribbean.
A native of Columbus, Ohio, Bishop Dewberry is married to Cindy Marie Dewberry, and father of two adult sons, Aaron and Jared. He received his Bachelor's degree in Mass-Media Communications from the University of Akron (Akron Ohio) in 1981, a Masters Degree in Religious Studies in 1988, acquired a Masters of Divinity equivalency and completed the required Doctor Of Ministry courses in Black Church Studies at Ashland Theological Seminary (Ashland, Ohio) from 1988-1999, but did not complete his doctoral dissertation. He served as an Adjunct Professor of Black Church Studies in the PEARL Program (a 3 years diploma program), and continued his academic work as a candidate for a Doctor of Ministry in Transformative Leadership at Colgate Rochester Crozer Divinity School (CRCDS) Rochester, NY. In May 2006, he received a Honorary Doctorate Degree from St. Thomas Christian College (Jacksonville, FL).
Bishop Dewberry is the Senior Pastor and co-founder of New Life Temple of Praise, CEO of Center of Hope International, Inc., a 501 (c) 3 non-profit organization dedicated to financial literacy and economic development, and founder of Ronald Dewberry Productions, LLC.