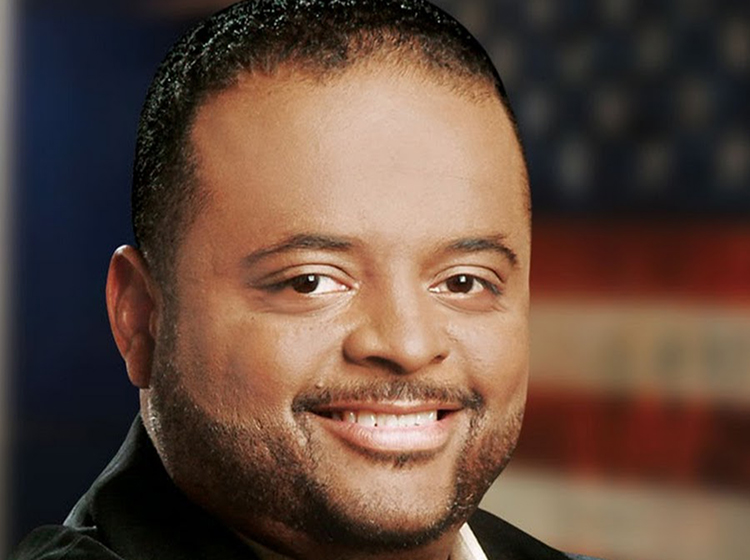 Roland Martin
American Journalist
---
Over the course of a journalistic career that has seen him interview multiple U.S. presidents to the top athletes and entertainers in Hollywood, Roland S. Martin is a journalist who has always maintained a clear sense of his calling in this world.
Martin is the host and managing editor of #RolandMartinUnfiltered, the first daily online show in history focused on news and analysis of politics, entertainment, sports, and culture from an explicitly African American perspective.
Since 2008, Martin has been a senior analyst for the Tom Joyner Morning Show, where his daily segment is heard on more than 100 stations and 8 million people daily.
He is the author of three books: Listening to the Spirit Within: 50 Perspectives on Faith; Speak, Brother! A Black Man's View of America; and The First: President Barack Obama's Road to the White House as originally reported by Roland S. Martin.
He is a 1987 graduate of Jack Yates High School-Magnet School of Communications, and a 1991 graduate of Texas A&M University, where he earned a bachelor's of science degree in journalism.
He has been awarded honorary degrees from Florida Memorial University; University of Maryland-University College; Lemoyne-Owen College; Lane College; and South Carolina State University.
He is married to the Rev. Jacquie Hood Martin, author of "Fulfilled! The Art and Joy of Balanced Living," and "Wedded Bliss: A 52-Week Devotional to Balanced Living" and the children's book series, "Hannah's Heart."
They reside in Washington, D.C. area.