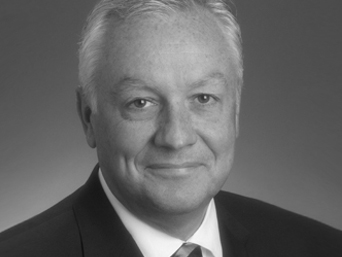 Robert W.K. Webb
Chief Human Resources Officer, Hyatt
---
Mr. Robert W. K. Webb, also known as Rob, has been the Chief Human Resources Officer of Hyatt Hotels Corporation since August 2007 and has been its Executive Vice President since 2011. Mr. Webb is responsible for all human resource initiatives across all of Global Hyatt's full and select service brands worldwide, including Hyatt Vacation Ownership Inc. and U.S. Franchise Systems (USFS).
He served as Senior Vice President of Hyatt Hotels Corporation. He joined Global Hyatt from Citi, where he served as Head of Global Service Delivery for Citi Employee Services at Citigroup Inc. Prior to that, he held several senior human resources roles in the Citi Global Consumer Group. During the last 20 years, he has been responsible for all aspects of human resource strategy for financial institutions in more than twenty countries. He has worked and lived in Canada and Australia where he managed the integration of three companies, before returning to the United States where he served as Chief Administrative Officer for an international subsidiary of Citi and held several senior human resources roles in North America and international operations.
Mr. Webb serves as a Director of Chicago Children's Museum and Junior Achievement of Chicago. He serves as a Director of BSR. Additionally, he serves as a Member of the Advisory Board of the School of Hospitality at Boston University and the Hospitality Program at DePaul University, and serves on the Health Care Committee of the Human Resources Policy Association in Washington D.C. He is a member of the Governing Council of the International Tourism Partnership. He also serves as a Director of the Chamber of Commerce for the State of Illinois and the Gale Sayers Foundation.