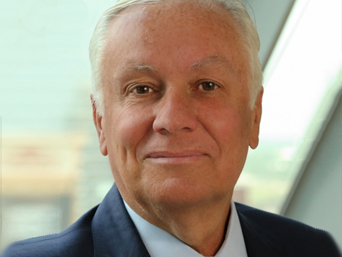 Robb Webb
Senior Vice President and Chief Human Resources Officer,
Tenet Health
---
Robb Webb is senior vice president and chief human resources officer for Tenet Healthcare Corporation. He is a member of the Tenet Enterprise Leadership Team and reports directly to Trevor Fetter, Tenet's chairman and CEO.
In his role, Webb is responsible for all Human Resources functions including the oversight of Labor Relations, HR Services, Talent, Culture & Performance Systems, Compensation, Benefits & Corporate HR and Hospital Operations HR.
Before joining Tenet, Webb spent nearly nine years with Hyatt Hotels Corporation, where he served as executive vice president and chief human resources officer. Prior to Hyatt, he served as head of global service delivery for Citi Employee Services at Citigroup, Inc., a global financial services company. During his 19-year tenure with Citigroup, Inc., and two predecessor companies, Webb served as chief administrative officer for a global business unit and held several senior human resources roles in North America and international operations.
He is on the board of BSR, a global leader providing consulting services and conducting research in areas that include human rights, economic development, governance and environmental sustainability. He is also a director for the Human Rights Campaign Foundation Board, the Gale Sayers Foundation and Operation HOPE.
Webb earned a bachelor's degree in History from McMaster University and his MBA in Leadership from the University of Nebraska.