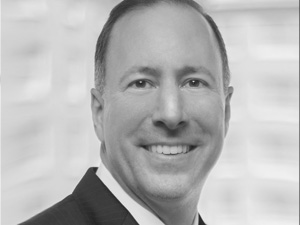 Robert Nicholas
President & CEO, American Bankers Association
---
Rob Nichols is the president and CEO of the American Bankers Association, a 140-year old association that represents banks of all sizes and charters and is the voice for the nation's $15 trillion banking industry.
Nichols joined the ABA in August 2015, following ten years of service as the president and CEO of the Financial Services Forum, a non-partisan financial and economic policy organization. At the Forum, Nichols provided strategic leadership and coordinated the group's efforts to educate the public about the importance of robust capital markets, encourage a competitive global marketplace, and shape the national and international regulatory dialogue.
Before joining the Forum, Nichols was Assistant Secretary of the Treasury for Public Affairs, a position requiring confirmation by the United States Senate. In that capacity, Nichols oversaw all public affairs efforts for a $12 billion federal agency with 117,000 employees and played a leading role in educating the American people about tax and currency policy, debt management, Social Security and Medicare financing, the U.S. government's strategy to freeze terrorists' assets and restrict the flow of money that enables terror, and a host of international and emerging market issues that impact the U.S. economy. Nichols also oversaw the Office of Public Liaison. Nichols is a recipient of the Alexander Hamilton Award, the highest honor of the U.S. Department of the Treasury.
Before joining the Department of the Treasury, Nichols' career highlights included service as communications director for the Electronic Industries Alliance, a trade organization that represents 1300 U.S. high-technology manufacturers; as a senior aide on Capitol Hill, where he was Communications Director to U.S. Senator Slade Gorton and Press Secretary to the late Congresswoman Jennifer Dunn, a former member of the House leadership; and in the West Wing as an aide in the Office of the Chief of Staff in the George H.W. Bush administration.
Nichols is a graduate of the George Washington University. Nichols is a member of the Board of Trustees of the National Presbyterian School.  He is Vice Chair of the Board of Directors of Food Allergy Research & Education (FARE) which works on behalf of the 15 million Americans with food allergies, including all those at risk for life-threatening anaphylaxis. This potentially deadly disease affects 1 in 13 children in the United States – or roughly two in every classroom.