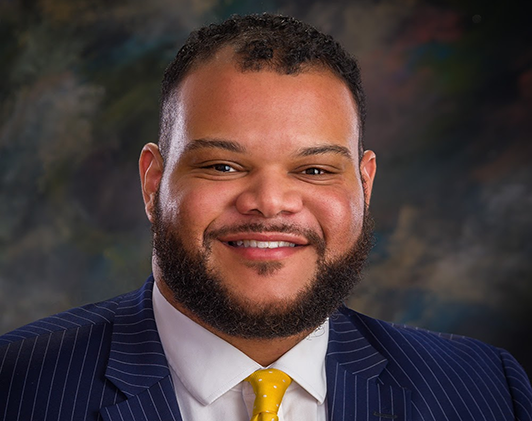 Robert Harris
Senior Vice President, Director of Diversity & Inclusion and Director of Community Lending, BancorpSouth Bank
---
Robert Harris is the Senior Vice President, Director of Diversity & Inclusion and Director of Community Lending for BancorpSouth Bank (NYSE: BXS), a Tupelo, MS based financial institution with $21.1 billion in total assets and which operates more than 300 full service branch locations as well as additional mortgage, insurance, and loan production offices in Alabama, Arkansas, Florida, Louisiana, Mississippi, Missouri, Tennessee and Texas, including an insurance location in Illinois. In his current capacity, Robert is chiefly responsible for creating the intersection between BancorpSouth's Diversity, Equity & Inclusion strategy and its core business and operational functions, product development, and community outreach efforts related to and supporting the uplift of emerging markets via its Fair Lending and Community Reinvestment Act initiatives throughout its eight-state footprint.
Previously, Robert was the CRA Community Development Officer for Cadence Bank, a now $18.9 billion dollar financial institution previously headquartered in Birmingham, AL. As the CRA Community Development Officer, Robert assisted in the management of Cadence Bank's Community Reinvestment Act (CRA) activities to include CRA and HMDA data collection, regulatory reporting, investment and lending monitoring, community service initiatives, and community partnerships. As the Community Development Officer, Robert had primary responsibility for the formulation and cultivation of Cadence's public-private partnerships as they relate to CRA throughout the Bank's six-state footprint and served as the CRA point of contact for business and civic leaders within those communities.
Previously, Robert was the Coordinator for Corporate Training and Development in Cadence's Human Resources Department. In that role, Robert had a broad portfolio of responsibilities which included the evaluation and development of line of business learning plans, the creation of a corporate-wide leadership development initiative (Lead4Results), the administration of a credit analyst development program, and several other programs and initiatives. Additionally, Robert worked as the training project manager for the development and deployment of Cadence's retooled Performance Management Appraisal and was the primary liaison to the Compliance Department for the Bank's Compliance Training Program. While in Corporate Training, Robert held primary responsibility for the administration of the Bank's Compliance Training Program and Learning Management System (LMS).
Prior to banking, Robert worked in Human Resources at Alabama Power Company and for a third-party consultant group contracted to perform a variety of organizational development functions for Mercedes Benz Inc. USA. Robert worked for several years at The University of Alabama and has a background in Student Affairs and higher education. Robert also has previous professional experience in politics and public policy having worked as a political staffer/consultant for several local, state, and national campaigns.
Robert is a graduate of The University of Alabama where he completed both undergraduate and graduate-level coursework in Political Science, History, and Organizational/Business Communication. Robert is also a graduate of the Barret School of Banking's Commercial Lending and Bank Profitability Academies. Robert is very active in his community and serves on the Board of several local and statewide professional and civic organizations.