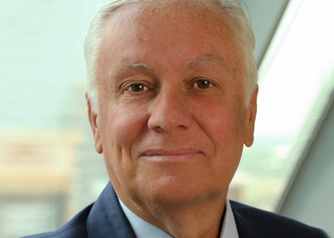 Robb Webb
Former Chief Human Resources Officer, Tenet Healthcare and Hyatt Hotels Corporation
---
Robb Webb is a businessman with extensive international experience establishing, growing, repositioning, and transforming organizations.
As a senior human resources leader, he has driven organization effectiveness in the manufacturing, financial services, hospitality, and health care sectors.
He has served as Chief Human Resources Officer for Tenet Healthcare and Hyatt Hotels Corporation. During his tenure at Hyatt, the company was recognized as a Fortune Magazine 100 Best Places to Work, one of the 25 Best Multinational Places to Work, and one of the top 100 Best Places for Diversity. As executive vice president for Global Service Delivery at Citigroup Employee Services, he led the teams providing back office support to the entire workforce.
Throughout his career, Robb has worked across the globe, including a two-year assignment leading post-acquisition integration of three companies in Australia.
He currently serves on the national Foundation Board of the Human Rights Campaign in Washington D.C., the Global Board of Operation Hope, and is a member of the Advisory Board for arena.io, an organization that is transforming health care organizations through the use of data and predictive analytics.