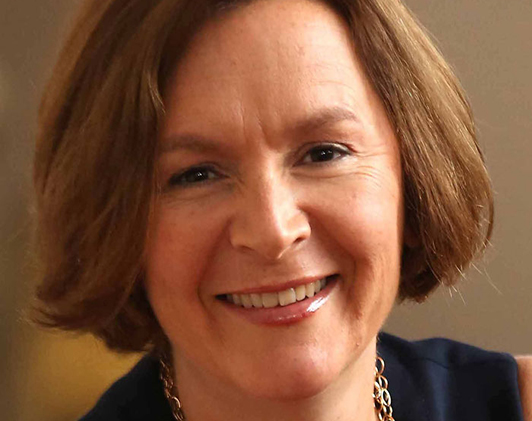 Regine A. Webster
Vice President, Center for Disaster Philanthropy
---
Regine A. Webster leads the grantmaking and consulting teams. She also heads up CDP's major educational initiatives including the annual Measuring the State of Disaster Philanthropy report and the Disaster Philanthropy Playbook. A frequent blogger, presenter and webinar panelist, Regine is committed to sharing her deep knowledge and true passion for the work.
Regine brings a keen sense of adventure, discovery and compassion to the fields of philanthropy and humanitarian assistance, helping build bridges between those offering solutions and those in need. With an eye toward long-term, sustainable results, Regine has been a steady presence in situations where chaos often reigns. Perhaps it was the summer she spent living in a Zambia refugee camp; the visits to internally displaced persons camps in northern Uganda; or seeing the devastation of the 2004 Indian Ocean earthquake and tsunami. Personal travels also have broadened her horizons — from a month in Guatemala with her young daughters to teaching scuba diving in Australia. Through it all, her sense of humor has continued to emerge, her optimism has strengthened and her desire to bring every life experience in service to others has shone through.
In 2010, Regine became founding executive director of the Center for Disaster Philanthropy, an organization aimed at transforming giving toward domestic and international disasters. CDP has matured into a trusted voice and philanthropic force, including awarding nearly $9 million in grants from its Hurricane Harvey Disaster Recovery Fund. Regine now serves as CDP vice president and her personal reach spreads beyond the organization. In addition to holding speaking engagements that inspire and educate in the disaster philanthropy realm, Regine has been actively involved in volunteer leadership positions on local and national-level boards and committees.
She is one of only a handful of people nationwide who have managed a dedicated disaster portfolio for a foundation. As program officer, consultant and fellow in the Global Health and Global Development divisions of the Bill & Melinda Gates Foundation in Seattle, Washington, she led the Foundation's $15 million Emergency Relief portfolio; managed complex grantmaker/grantee relationships across 20 international non-governmental organizations; and developed and executed more than 90 grants totaling more than $50 million to address crises in South Asia, Sudan, Iran, the Caribbean and other areas. Regine also served as a senior associate with Arabella Advisors, supporting the firm's response to Cyclone Nargis in Myanmar, as well as earthquakes in Chile and Haiti. She has worked as a consulting program officer to the Conrad N. Hilton Foundation in Century City, California. There, her duties included co-leading the development of the Foundation's response to Hurricane Katrina in August 2005 and the Pakistan earthquake the same year. She also co-wrote and revised the Hilton Foundation's disaster response strategy.
Regine has a bachelor's degree in English from Boston College and a master of science degree in foreign policy from Georgetown University.
Though many long for quick fixes in disaster philanthropy, Regine's own two decades of experience demonstrate her understanding of taking the time to do things right.