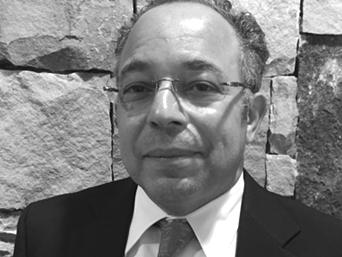 Reginald Maisonneuve
Founder and President, eDea LLC | My1000Points
---
Reginald Maisonneuve, Founder and President of eDea LLC | My1000Points, has over thirty years of business and technology experience spanning strategic planning, product development and management, business-technology integration, operations and engineering.   He has applied this experience to solving complex business problems domestically and abroad.
A central focus of Mr. Maisonneuve's career has been in aligning organizations to the individuals, communities and markets they serve:  "by aligning the financial interests of consumers and the institutions that serve them, we improve the financial performance of both."  This is fundamental to My1000Points.
Mr. Maisonneuve, a U.S. Citizen, was born in Port-au-Prince, Haiti and possesses advanced degrees in business and engineering from the Univ. of Virginia's Darden Graduate School of Business Administration (MBA) and McGill University (M.Sc. Electrical Eng.), Montreal, Canada, respectively.
eDea LLC | My1000Points is one of twelve US FinTech startups selected by the British Trade & Investment Office to participate in its inaugural FinTech ConnectLive mission in London: https://www.gov.uk/government/world-location-news/12-us-financial-technology-firms-selected-for-mission-to-the-uk