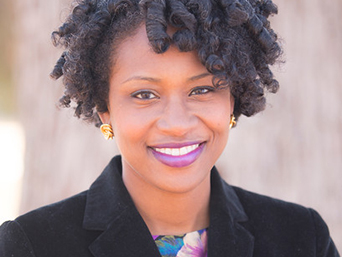 Ranada Robinson
Research Manager, Market Street Services
---
Ranada Robinson is the Research Manager at Market Street Services, a holistic economic development consulting firm that has worked in 35 states and over 160 communities. Ranada provides quantitative and qualitative data analysis to client projects and is a resource for the firm's research staff. In her role, Ranada has served as lead researcher on an array of economic and community development projects and other special projects in many communities, including several in metro Atlanta. In addition, Ranada designs staff training and evaluates current and potential research tools and resources.
Ranada holds a Master of Science in Urban Policy Studies with specializations in policy analysis and economic development and planning and a Master of Science in Risk Management and Insurance from Georgia State University. Ranada earned bachelor's degrees in mathematics and computer science from Tougaloo College. She completed the IEDC Basic Economic Development Course at Georgia Tech and received certification from Economic Modeling Specialists International (EMSI).
Passionate about community service, Ranada is active in several organizations, including Alpha Kappa Alpha Sorority, Inc. She currently serves as President of Tau Epsilon Omega Chapter as well as its nonprofit arm The Twenty Pearls Foundation, Inc., which provides scholarships and valuable community service to East Point and College Park, Georgia. She is a member of the 2017 New Leaders Council Institute. In 2016, she was inducted into the Tougaloo College Inaugural Class of 40 Under 40 for her career achievements as well as her alumni leadership as past president of the local alumni chapter and as a board member of the Tougaloo College National Alumni Association. In 2015, Ranada was selected as a Next City Vanguard and attended the annual conference in Reno, Nevada, where she worked with fellow urban leaders to brainstorm ideas using tactical urbanism for Reno redevelopment projects.