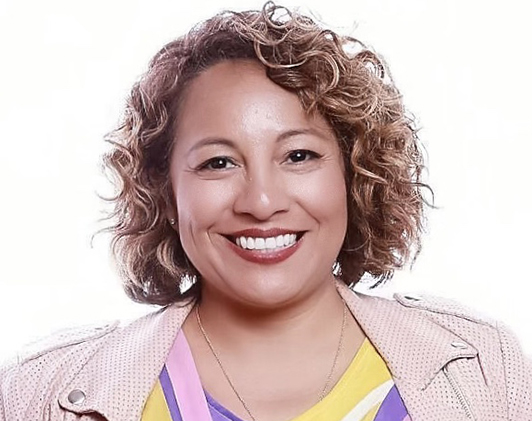 Ramona Ortega
CEO & Founder, My Money My Future and Entrepreneur in Residence with Azlo
---
Ramona Ortega is the CEO & Founder of My Money My Future and Entrepreneur in Residence with Azlo, a BBVA backed small business banking platform.
In 2016, Ortega founded My Money My Future, a digital personal finance platform that helps multicultural millennials manage their money with confidence. MMMF is the first fintech platform to focus on the particular needs of this growing and dynamic demographic.The platform serves as a managed marketplace for financial services to connect with underserved millennials and provides valuable financial education and tools for end users. The MMMF dashboard provides personalized financial action plans to guide users through a range of decisions, including investing, budgeting, saving, and credit. MMMF is one of few VC backed Latinx fintech companies. [MMMF Demo] Ortega is a money expert and serial entrepreneur with over two decades of leadership in the public and private sectors. Prior to leading My Money My Future, Ortega was a corporate securities attorney in New York where she worked on complex securities litigation. During law school she interned at the Asset Management Unit of the U.S. Securities and Exchange Commission where she focused on the implementation of Dodd- Frank and regulation of private funds. She also worked on Chapter 11 restructurings in the U.S. Bankruptcy Court, S.D.N.Y. and is a co-author of Mediating Residential Mortgages in Bankruptcy: Data From the Southern and Eastern Districts of New York.
From 2000-2007 Ortega was the director of the Human Rights Project where she was instrumental in submitting the first shadow report to the United Nations for the first review of the United States under the International Convention on the Elimination of Racial Discrimination ("ICERD") and was a delegate to World Conference Against Racism in Durban, South Africa. Ortega is an expert on ICERD and founded the NY Human Rights Initiative, an innovative policy campaign to integrate human rights standards into municipal law. Ortega began her career as a journalist and social science researcher with MDRC and is a member of the Experts of Color Network for the Closing the Racial Wealth Gap initiative. She also founded Global Networks Consulting, a boutique research firm focused on program evaluation and design. In 2009 she founded Cidadao Global, one of the first organizations to provide legal services and leadership training to Brazilian immigrants in New York. For her work she was the recipient of the 2009 Union Square Award.
Ortega is an Angel investor and expert in equity crowdfunding and contributor to TechCrunch and Huffington Post on issues of law, tech and diversity. She is an advisor with Latino Startup Alliance and Black & Brown Founders. Ortega has been featured in Forbes, CNN, TechCrunch, American Banker, NPR, Latina Magazine, Cosmopolitan Magazine and La Opinion.
Ortega has a B.A. from the University of California, Los Angeles and a J.D. from Fordham University School of Law.