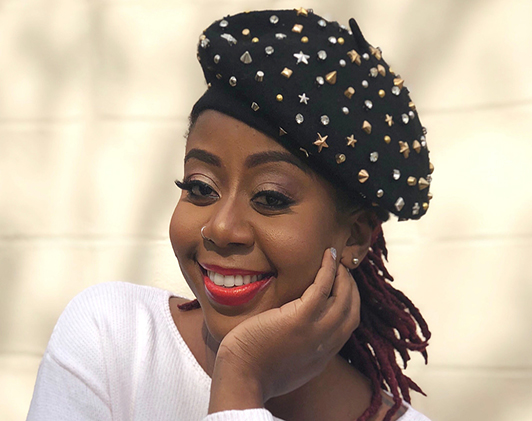 Pinky Cole
Owner, Slutty Vegan
---
Pinky Cole is the owner of Slutty Vegan, an interesting and popular food brand and concept that is taking over the U.S. In August 2018, the "Slut Mobile" by Slutty Vegan quickly became one of the most sought-after food trucks in Atlanta – with hundreds lining up every day to experience their one-of-a-kind vegan junk food delicacies. On January 2019, Slutty Vegan opened a brick and mortar location that brought out over 500 people. Cole has a niche to create fast-casual junk food that is completely plant-based. In less than a few months, the "Slutty" revolution has vegans and meat lovers alike standing in line for hours to experience the juicy goodness of plant-based burgers.
Fans of Slutty Vegan include: Taraji P Henson, Usher, Tyler Perry, Will Packer, Tiffany Haddish, Taraji P. Henson, Iyanla Vanzant, Keisha Lance-Bottoms, Porsha Williams, and Jermaine Dupri.
Pinky Cole is currently on The Slutty Vegan Tour, with pop up shops and events in: Miami, Los Angeles, Oakland, New Orleans, New York, Oakland, Baltimore, and Washington DC.
Pinky Cole grew up in a single-parent family in Baltimore, and graduated from Clark Atlanta University in 2009. Cole has opened a place for vegans to indulge in fun food in Atlanta – as is looking to expand this brand nationally. Cole previously worked as a television producer and owned a restaurant and juice bar in New York.