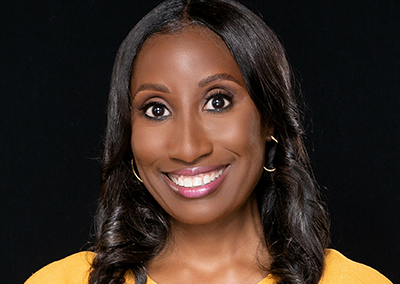 Pia Flanagan
Head of Mass Markets, MassMutual
---
Pia Flanagan is Head of Mass Markets at MassMutual, a Fortune 500 mutual life insurance company that is run for the benefit of its members and participating policyowners. In this newly created role, Pia is responsible for developing a cohesive and focused strategy that optimizes the company's products, services and platforms and drives the development of new solutions to reach more Americans in unserved and underserved markets to bolster their financial well-being.
Prior to this role, Pia served as Chief Operating Officer of CEO Action for Racial Equity (CEOARE) as part of a two-year assignment to a fellowship to help mobilize the business community collectively across industries and regions to address systemic racism and social injustice. As COO, Pia led the day-to-day operations of the fellowship and served as a member of the leadership team responsible for setting the strategic direction.
Previously, Pia served as Chief of Staff to Roger Crandall, Chairman, President and CEO of MassMutual, and as a member of the company's executive leadership team (ELT). As Chief of Staff, Pia worked with the CEO on top priorities, both internally and externally, and maximized the impact of the CEO's time and energy on the most crucial issues. She also collaborated with members of the ELT to ensure appropriate focus and resource allocation to the company's critical business initiatives. Pia also held the role of Corporate Secretary, where she served as a key consultant to the company's Board of Directors, providing strategic advice and counsel on corporate governance matters and Board responsibilities, and overseeing all aspects of the board, committee and annual meeting processes. Pia also led the team of lawyers responsible for corporate and investment tax and employee benefit matters.
Before joining MassMutual, Pia spent 15 years of her career as an attorney in New York City, specializing in executive compensation and employee benefits at the global law firm Baker & McKenzie, where she was a partner, Coudert Brothers and Morrison Cohen. Pia began her career as a tax consultant for Deloitte and Touche in New York.
In addition to her role at MassMutual, Pia is a member of the Executive Leadership Council, the Board of Trustees of Springfield College, and the Board of Directors of Health New England. Pia has received several honors including being recognized by Diversity Woman Magazine in its inaugural 'Elite 100' issue of Black female executives changing the face of Corporate America (2021) and one of Savoy Magazine's Most Influential Women in Corporate America (2016, 2019), Most Influential Black Lawyers (2018), and Most Influential Blacks in Corporate America (2018).
Pia is a graduate of The University of Texas at Austin with a bachelor's degree in Accounting and Finance. She received a Juris Doctor degree from Emory University School of Law and a Master of Laws (LL.M.) in Taxation from New York University School of Law.