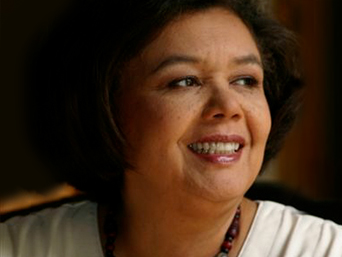 Pat Lottier
Chief Executive Officer, Atlanta Tribune
---
Pat Lottier is a visionary, who is committed to excellence, community involvement and making a difference in the lives of those in her community. She has accomplished most of the goals by using her publication, Atlanta Tribune: The Magazine, to enlighten the business community with information and articles that inform, motivate, educate and inspire.
Ms. Lottier was publisher and chief executive officer of the award winning monthly magazine that covers and reports on business-related stories affecting the African-American community in metropolitan area Atlanta.
On February 17, 2017, Lottier became Consultant to the RealTimes Media Group who purchased the Tribune. She is now over seeing RealTimes Media Brands in Atlanta: The Atlanta Daily World, the Atlanta Tribune: The Magazine and Who's Who is Black Atlanta.
Ms. Lottier holds a Master's Degree from Emory University in Public Health Care Administration. She also has Bachelor of Science Degree in Nursing from the University of Connecticut; a diploma degree from John Hopkins Hospital and was formerly a registered nurse for many years, before the publishing business beckoned.
With all her board affiliations, awards and citations, Lottier continues to make time for community initiatives through her Magazine and through hands on contact in the community. Under Lottier's leadership as secretary for the Magazine's Scholarship Foundation, Atlanta Tribune: The Magazine has taken an aggressive posture in its participation in community affairs.
With all the additional involvement on the part of Lottier, her staff and family, she still won't rest on her laurels. The struggle to inform and be of service to the community continues. "One of the reasons I got into publishing is that I wanted to touch lives and help our readers and the community grow by giving them good sound information that can be used short term or long term. And, I believe in some small way, our publication has succeeded in doing that," she said.