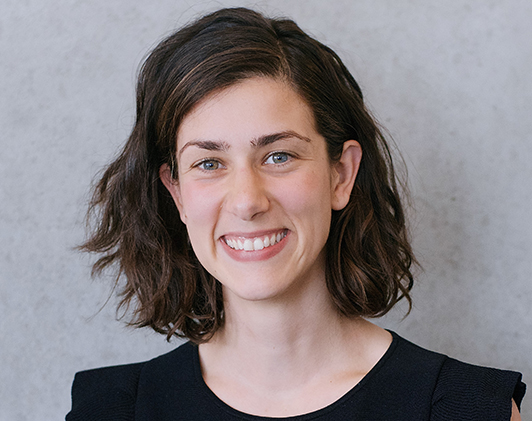 Nicky Goulimis
---
Nicky Goulimis is co-founder and COO of Nova Credit, the world's premier cross-border credit bureau. Nova Credit has built a global infrastructure of credit bureau data which it delivers to lenders and property managers so that they can finally acquire and serve immigrant customers. Nova Credit's mission is to "enable immigrants to access capital to realize their potential." As COO, Nicky oversees the operations of the firm as well as leads Nova Credit's domestic and international partnerships. Nova Credit is an award-winning company and has emerged as one of the most promising financial technology companies from Silicon Valley in the last few years.
Before founding Nova Credit, Nicky was a consultant at Bain & Company where she served a number of European Retail Banks. Nicky began her career in the international development space working for Ethiopia's Ministry of Agriculture on its smallholder farmer financial access initiatives, as well as for a Ugandan NGO.
Nicky is originally from Greece and grew up in the U.K. She holds a BA from Cambridge and an M.B.A. from the Stanford Graduate School of Business, where she received the Miller Social Change Leadership Award.