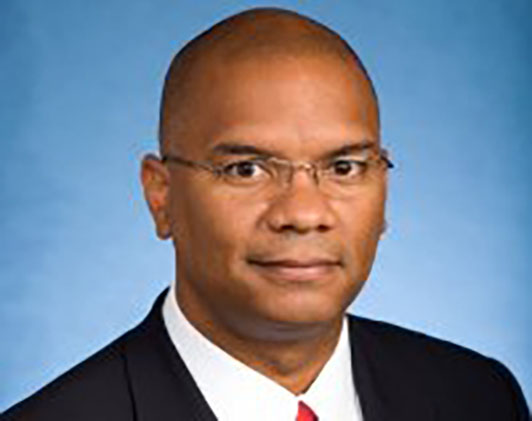 Nigel Andre
SVP, Money Network, First Data
---
Nigel Andre, CFA is Senior Vice President & Head of Money Network at First Data, an open loop electronic payroll distribution platform that provides a comprehensive, paperless paycheck delivery system to more than 4,000 employers and two million cardholders in the United States. Andre was formerly SVP and CFO of First Data's Network and Security Solutions segment (NSS) and was integral to the creation of NSS, one of First Data's three publicly reported business segments.
Prior to joining First Data in 2014, Andre held the positions of corporate treasurer and head of corporate FP&A at HD Supply from 2008 to 2014, and played a critical role in the HD Supply's initial public offering in 2013. Prior to HD Supply, he was at Ryder System, Inc. for seven years in various finance roles including Internal Audit, FP&A and Treasury.
Andre holds a Bachelor of Science degree in economics from the University of the West Indies (Trinidad) and a master's degree in business administration from the University of Florida.