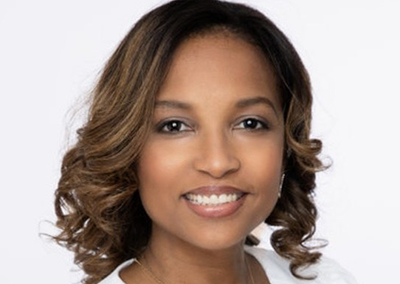 Nicky Sparrow
Sr. Vice President, Head of Multicultural Sales, iHeart Media
---
Nicky Sparrow is a powerful example of living the "American Dream".  She is a gifted manager whose business instincts and vision in the field of broadcast marketing have been recognized.  Nicky has rapidly demonstrated leadership skills to support the growth and improvement in several iHeart Media's properties. Nicky is now the Senior Vice President of Multicultural Sales at iHeart Media.
In her new role, Sparrow will be responsible for leading multicultural ad sales revenue for the Markets Group division by leveraging iHeartMedia's unparalleled assets including radio, digital, podcasting and events. Sparrow will apply her deep knowledge of multicultural audiences and strong relationships with multicultural ad agencies and brands to build, drive, influence and execute strategic multicultural initiatives across the iHeartMedia sales organization.
Nicky began her career in the field of broadcast marketing 1999, and she has been an unrelenting force ever since.  Nicky's early baby steps into the marketing business were followed by a 100-yard dash into iHeart Media (formally Clear Channel) management to reach her current position Senior Vice President of Multicultural Sales.  Since her time at iHeartMedia she has served in management roles in Jacksonville, New Orleans, Memphis and Tallahassee. 
A key component of Nicky's success has centered on her ability to be passionate about what she does and to transfer that thirst to others. The love of your work, (the passion) provides you with the energy to face each day with a mindset that is goal oriented and allows you to deal with the challenges of a rapidly changing business.
Nicky is distinguished by her passion for business, her focus on collaborative team building, and her commitment to meeting customer and market demands. Her contagious enthusiasm instills her and her team members with extraordinary energy and dedication in an environment where creativity and innovation are encouraged. Nicky does not just set these ambitious goals … she motivates people to deliver.
Nicky works closely with key advertising and marketing partners to create and deliver unique, effective opportunities to reach their consumers through iHeartMedia's unmatched assets, including on-air, online, digital assets, personality endorsements and live event integrations. 
Nicky's passion for the industry has extended outside of the walls of iHeart Media.  She has been a major contributed for the Media Sales Institute since 2005.  This has been extremely rewarding. M.S.I. is geared to college graduates and career changers interested in the media industry. To be able to represent all that the industry has given is a great honor.
Nicky Sparrow's passion for giving back runs deep.  She also serves on the board of St Jude (fighting childhood cancer) and First Tee of North Florida (teaching core values through the game of golf).