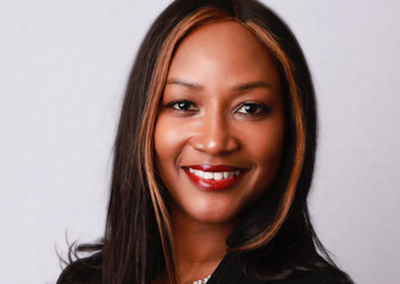 Neneh Diallo
Chief Diversity Officer, USAID
---
Neneh Diallo was sworn into office as USAID's first Chief Diversity Officer on March 16, 2022.
Neneh most recently served as the Senior Vice President for Marketing and Communications at pocstock, a Black-owned global media platform providing authentic stock images to increase representation and diversity in visual media. Neneh developed the company's national IncludeUs campaign to diversify the images seen in news, advertisements, and corporate presentations, as well as the pool of photographers who capture them.
Previously, Neneh spent a decade with the Millennium Challenge Corporation (MCC), where she served as Director of Diversity and Inclusion to develop and implement its five-year strategic plan. Prior to this role, Neneh's work as MCC's Director of Communications included oversight of integrated strategic communications and public affairs campaigns, and promotion of the impact of its poverty reduction programs to critical stakeholders such as Congress, media, and MCC's public and private sector partners.
Neneh is no stranger to USAID's mission. During her hiatus from federal service, she produced four high-level symposia on USAID's Ebola recovery programs in West Africa and Washington, DC, which convened global experts and senior government officials to share lessons learned and call to action on mitigating health risks in the affected nations. Tapping into her producing and creative experience, Neneh also served as the executive producer of the USAID short documentary series "Moving from Recovery to Self-Reliance: USAID Impact in Guinea, Liberia and Sierra Leone," which explored the agency's crisis response and local capacity building to detect and respond to future outbreaks.
Neneh's communications and public outreach background are informed by her experience in the fields of digital and broadcast media. In addition to directing the news section of USATODAY.com, she also produced long- and short-form media and documentaries for CBS News. Her credits include 48 Hours, CBS Evening News, CBS Sunday Morning, and A&E Biography episodes on Carrie Fisher and Martha Stewart.
As a change agent for inclusion, diversity, and women's empowerment, Neneh has served as an Advisory Council member of The Woodrow Wilson Center's Women in Public Service Project advocating for 50/50 representation in public service. She is also an avid volunteer within her community and leads community donation drives for organizations such as Bethany House in Alexandria, Virginia, which supports women and children affected by domestic violence, veterans, and education for children in underserved communities.
An avid learner, Neneh is completing her Masters in Strategic Public Relations at The George Washington University, earned her Bachelor of Arts in political science from Rutgers University, and is a proud alumna of the United Nations International School in New York. She lives in Fairfax County, Virginia with her husband and four children.