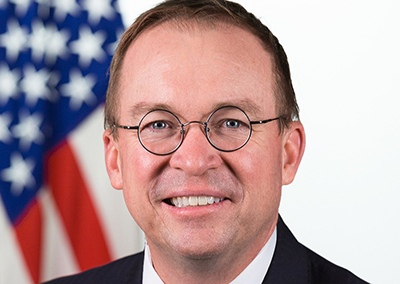 Mick Mulvaney
Contributor, CBS News & former White House Chief of Staff
---
Few people are as familiar with Washington, DC, from the inside, as Mr. Mulvaney.  In his more than a decade in the nation's capital he served in more and varied positions than likely any other person.  He managed the White House as Chief-of-Staff to the President during both an impeachment and the first days of the Coronavirus pandemic.  As the Director of the Office of Management and Budget and a Cabinet Member he oversaw the broadest deregulatory initiative in 40 years and managed the longest government shutdown in history.  He also served as Acting Director of one of the most controversial federal regulators, the Consumer Financial Protection Bureau, and was Ambassador and Special Envoy to Northern Ireland during the height of Brexit.
Prior to his executive branch service he was elected four times to the United States House of Representatives, where, amongst other things, he co-founded the Freedom Caucus and the Bitcoin Caucus.   He also served in the SC House and Senate.
Prior to public service, he worked in various roles:  lawyer, real estate developer, restaurant owner/operator and franchisor, and homebuilder.
He is married to Pam.  They have 21-year-old triplets, and live in South Carolina.