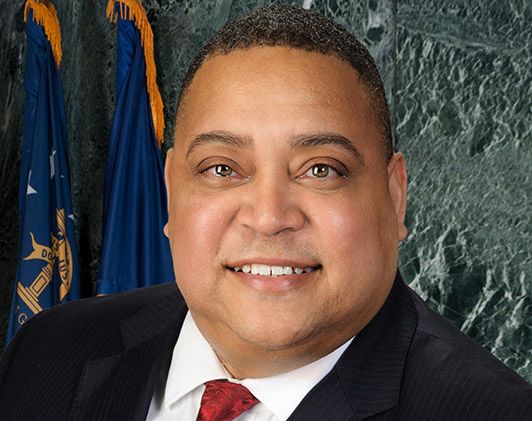 Michael Julian Bond
Councilmember, Atlanta City Council
---
Councilmember Michael Julian Bond has served Atlanta citywide, representing more than 450,000 local residents, since his election to the Atlanta City Council Post 1 At-Large seat in November of 2009. He is a member of the Committee on Council and the Community Development/Human Resources and Public Safety committees.
From 1994 to 2001, Michael served on the council as the District 3 representative for portions of the city's south and northwest quadrants. During that time, he served as the city council's President Pro Tempore and as chair of both the Public Safety and Community Development committees.
Outside of his council duties, Michael served as the Deputy Director and Chief Programs Officer for the Atlanta branch of the National Association for the Advancement of Colored People (NAACP). He has volunteered with the American Diabetes Association for more than 20 years, serving on its national board from 2011 to 2013.
Born and raised in Atlanta, Michael is the son of the late civil rights leader Julian Bond and his wife, Alice. He attended Frederick Douglass High School, Morehouse College, and Georgia State University. In 2011, Michael received his certification for the Senior Executives in State and Local Government from Harvard University's John F. Kennedy School of Government. He is an active member at Antioch Baptist Church North in Atlanta.