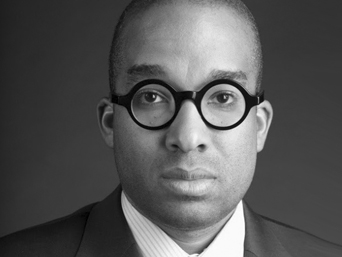 Michael Dorsey
Interim Program Director – Joint Center For Political And Economic Studies
---
Dr. Michael Dorsey is a recognized expert on global governance and sustainability. For more than two decades, Dr. Dorsey has provided strategic guidance and advice to governments, foundations, firms and a multitude of others on the interplay of multilateral environment policy, finance and economic development matters. In 1992, he was a member of the U.S. State Department Delegation to the United Nations Conference on Environment and Development, "The Earth Summit." From 1994-96 he was a task force member of President William Jefferson Clinton's Council on Sustainable Development. In 1997, in Glasgow, Scotland, Dorsey was bestowed Rotary International's highest honor, The Paul Harris Medal for Distinguished Service to Humanity. A "Life Member" of the Sierra Club, Michael served seven years as a Director on the Club's national board.
While Dr. Dorsey has extensive work experience around the world, he maintains longstanding collaborations with colleagues in Africa, Europe and Latin America.
In 1993, Dorsey's first long-term work in Africa began at the Nairobi, Kenya based African Centre for Technology Studies. Almost a decade later, in 2002, Dorsey was a Visiting Lecturer at the University of Witwatersrand in Johannesburg, South Africa. Since 2011, Dr. Dorsey has been visiting scholar at the University of KwaZulu-Natal (UKZN), attached to the Centre on Civil Society in Durban, South Africa.
Across Europe, Dorsey has been a visiting lecturer at various institutions, including the Rijksuniversiteit Groningen (The Royal University of Groningen, The Netherlands) in 2001 and the Department of Regional Planning at the Kungliga Tekniska Högskolan (Royal Institute of Technology, Sweden) in 2002.  From 2001-2005 Dorsey was heavily involved in the What Next? Project at the Uppsala, Sweden-based Dag Hammarskjöld Foundation. Since 2008, Dr. Dorsey has been an Affiliated Researcher on the Sustainability and Climate Research Team at Erasmus University's Research Institute of Management inside the Rotterdam School of Management (RSM-ERIM, The Netherlands).
Fluent in Spanish, Dorsey lived in Ecuador from 1999 to 2001 as a legal, permanent resident. He served as a program director jointly with the Instituto de Estudios Ecologistas del Tercer Mundo and Acción Ecológica. At Acción Ecológica, Dorsey co-led and fundraised for an initiative monitoring the commercialization of biodiversity in Ecuador as well as the other four countries in the Andean Pact. Subsequently, he advised the Ecuadorian Institute for Intellectual Property (IEPI), an Ecuadorian government agency.
From April 2007 until November 2008, Dr. Dorsey was a member of Senator Barack Obama's energy and environment Presidential campaign team. In 2009, the Ford Foundation recognized Dr. Dorsey's ongoing contribution to examining the interplay of climate change policy, finance and social justice concerns with an inaugural grant for the Climate Justice Research Project, supporting research on how emerging carbon markets shape justice-based climate policies. In July 2010, Lisa Jackson, the US Environmental Protection Agency (US-EPA) Administrator, appointed Dr. Dorsey to the EPA's National Advisory Committee (NAC). Administrator Jackson reappointed Dr. Dorsey to the US-EPA NAC in 2012.
In 2013, Dr. Dorsey was inducted as a "Full Member" to the Club of Rome and was named by the National Journal as one of 200 national "energy and environment expert insiders."
From 2012-13, Dr. Dorsey was a visiting fellow and professor of environmental studies in Wesleyan University's College of the Environment. Prior to Wesleyan, he was an assistant professor in Dartmouth College's Environmental Studies Program and the Director of the College's Climate Justice Research Project. Dorsey's articles have appeared in Nature, Carbon Market Europe, Journal of the North American Congress on Latin America (NACLA), the Los Angeles Times and more. Dr. Dorsey's scholarly work focuses, in part, on how multilateral finance instruments impact climate and biodiversity policy.
Dr. Dorsey is a graduate of the University of Michigan School of Natural Resources and Environment (B.S. & Ph.D.), Yale University's School of Forestry and Environmental Studies (M.F.S.) and The Johns Hopkins University (M.A.). Before joining Dartmouth's faculty, he held the college's Thurgood Marshall Fellowship in Environmental Studies and Geography.