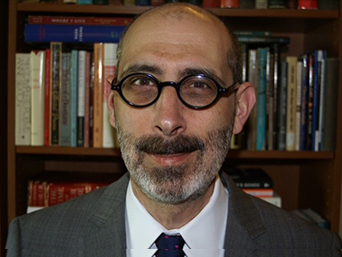 Michael Carren
Vice President and Head of Strategic Philanthropy, The Guardian Life Insurance Company
---
Michael Carren is Vice President and Head of Strategic Philanthropy for The Guardian Life Insurance Company. In this role Mike serves as the thought and execution leader for Guardian's corporate social responsibility and philanthropic initiatives and programs. He is responsible for the integration of Guardian's CSR activities with employee engagement, branding, communication and all external affairs.
Previously Mike served as Chief Strategy and Operating Officer for The United Way of New York City where he was the lead strategy adviser to the President and CEO and led the formation and implementation of organizational design, operations, administration, information technology, legal counsel, and human capital functions as well as managing Board relations, government interfaces, and public relations.
Mike was Global Director of Employee Engagement, Financial Education, Disaster Response and Military and Veterans Affairs Giving for JPMorgan Chase. Prior to joining JPMorgan Chase Mike was the Manager of Community Relations for Chrysler Financial, managing the company's portfolio of philanthropic giving, employee volunteer and community outreach programs and cause marketing events and campaigns. Mike led Carren Consulting which specialized in the strategic development and implementation of corporate philanthropy and capacity development programs for nonprofit organizations. Mike spent nine years as a senior leader of Capital One's Corporate Philanthropy Program where he was responsible for the development of signature giving programs, national programs and corporate volunteerism. Prior to joining Capital One, Mike served as Assistant Executive Director and Educational Program Director with the Garfield F. Childs Memorial Fund in Richmond, Virginia.
Throughout his career, Mike has led programs with numerous leading charitable and corporate entities.
Mike holds a Masters of Education Degree from The University of Illinois and has served in multiple leadership and board positions as well as presented at numerous professional conferences and contributed to leading CSR publications and websites.