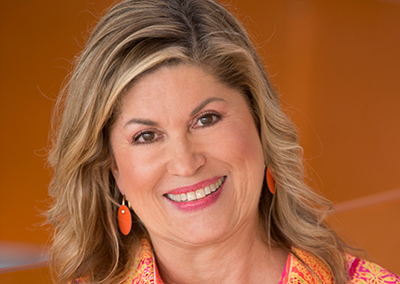 Mercedes Garcia
Vice President Community Relations, Public Policy, Mastercard
---
Mercedes Garcia is Vice President Community Relations at Mastercard. In this role, she is responsible for developing relationships with community organizations via the Master Your Card (MYC) financial education program. This program provides information about how consumers and business owners can get the most from their money by educating themselves in key financial education topics, and through the smart use of electronic payments technology.
She has been with Mastercard for 28 years, 10 of which she has devoted to financial empowerment and to being Mastercard's spokesperson for financial education programs for Hispanics, African Americans, Youth, Small Business owners and underserved groups. She led the development of these educational programs and has personally conducted training sessions for thousands of people.
She joined Mastercard in 1994 to open its Venezuela office. She moved to the company's headquarters in Purchase, N.Y., in 1998 to join the Global Product Group, supporting the development and roll-out of numerous Mastercard payment card programs around the world.
Prior to joining Mastercard, Ms. Garcia developed an extensive marketing and advertising background, working for more than 10 years at a leading multinational advertising agency. Ms. Garcia is native of Venezuela, speaks several languages and has a Business Administration and Hotel Management degree from the Mexican Institute of Tourism and Hotel Management in Mexico City.