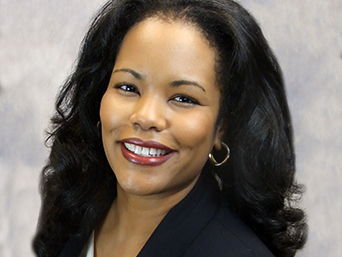 Melanie Mitchell
First Vice President, Marketing Strategy and Operations, SunTrust Banks, Inc.

---
Melanie Mitchell is First Vice President of Marketing Strategy and Operations for SunTrust Banks, Inc. In this role, Mrs. Mitchell leads strategic market planning for underserved, potential growth markets for the bank. She is also responsible for multicultural strategy development, integration and awareness.
Melanie joined SunTrust in 2012 as the marketing lead for the Commercial Real Estate line of business. In 2016, her role expanded to include leading the newly formed industry vertical marketing team for Wholesale. Prior to joining SunTrust, Melanie's broad spectrum of experience provided a view into her creativity and analytical capability. Her diverse background includes corporate management and financial underwriting for Chubb and CNA insurance companies. In her role as an underwriter she structured multimillion dollar D&O, EPL, Fiduciary, Crime and Kidnap Ransom insurance coverage programs for public traded and privately held companies. The other end of her career spectrum includes her venture into entrepreneurship where she owned an award winning ladies boutique; wardrobe styling for movies, print publications and commercials; and owning a marketing agency.
Melanie earned a Bachelor of Science degree in Public Relations from Florida A&M University. She resides in Atlanta with her husband and daughter.