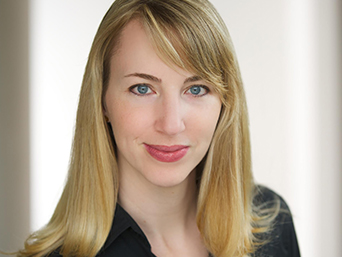 Megan Beck
Chief Insights Officer, OpenMatters
---
MEGAN BECK is the Chief Insights Officer at OpenMatters, a digital consultancy that studies the evolution of workers and companies in the age of transformational technology such social, mobile, big data, and machine learning. OpenMatters develops products and services to help leaders, organizations, and investors thrive in the digital age and Megan leads research, publication, curriculum, and new product initiatives.
Megan coauthored The Network Imperative: How to Survive and Grow in the Age of Digital Business Models, and writes and speaks frequently on topics such as business model transformation, the gig economy, artificial intelligence, and women in the workforce. She also serves as an associate on network initiatives at the Wharton SEI Center.
Entering the workforce as an engineer, Megan later transitioned to strategy consulting and spent several years at Bain & Company before leaving to advise clients directly in her areas of expertise. A loyal Longhorn, she received a BS in Computer Science and a BA in the Plan II Honors Program at the University of Texas at Austin. She holds an MBA from the McCombs School of Business and resides in Dallas, TX.