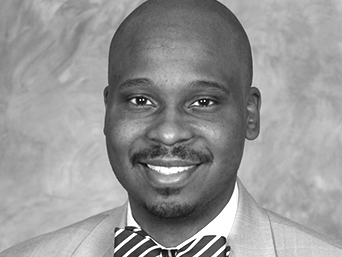 Bryant T. Marks, Ph.D.
Associate Professor of Psychology,
Morehouse College
Dr. Bryant T. Marks is an Associate Professor of Psychology at Morehouse College and Executive Director of the Morehouse Research Institute, whose mission is to serve as a national resource regarding research and best practices related to the affirmative personal and academic development Black males. Dr. Marks has been appointed by President Obama to serve on the Advisory Board of the White House Initiative on Educational Excellence for African Americans. He is also a Faculty Associate of the Education and Well Being Program at the Institute of Social Research at the University of Michigan and a faculty affiliate with the Human Centered Computing division at Clemson University. Dr. Marks served as an Assistant Professor in the Departments of Psychology and African American Studies at the University of Illinois at Chicago prior to returning to Morehouse. He holds a B.A. in psychology and a minor in economics from Morehouse College, and an M.A. and Ph.D. in Social Psychology from the University of Michigan. Dr. Marks' areas of expertise include the psychology of African Americans with an emphasis on African American male academic achievement and identity, the psychological impact of the Black College experience, and innovations in science education. Dr. Marks serves on the Morehouse College Board of Trustees, has received several teaching awards, serves on numerous national advisory boards (e.g., UNCF, The College Board, and The Joint Center for Political and Economic Studies), and is a sought after public speaker and workshop facilitator. He served as a content expert on CNN, HLN, Black Enterprise, and The Chicago Tribune and has been listed in The Root's list of 100 emerging African American leaders. He is the husband of Kimberly Marks and the father of Kim, Zion-Trinity, and Asa Bryant Marks.