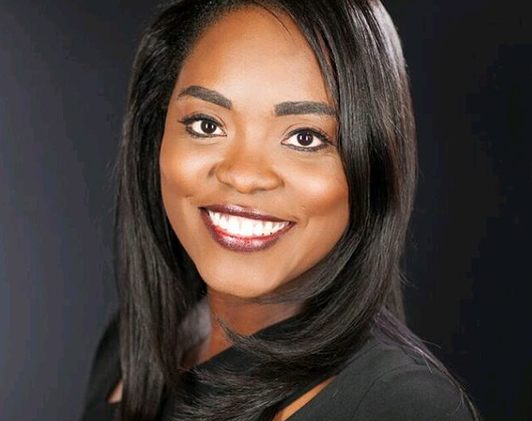 Marissa Mitchell
Emmy-nominated anchor and multimedia reporter, FOX 5 Atlanta
---
Marissa Mitchell is a 2018 Emmy-nominated anchor and multimedia reporter at FOX 5 Atlanta. She's on the desk each weeknight on the station's FOX 5 News Edge at 11 program, meanwhile she turns daily news reports from the field.
The Atlanta native has covered several major events in her career, including a series of protests following high-profile officer-involved shootings in Minneapolis, Baton Rouge and Charlotte. She's also covered covered tornadoes and hurricanes as well as their aftermath across the Southeast. And when it comes to historic moments, Marissa was tapped to lead coverage of events, including the 50th Commemoration of the Selma March (attended by former President Barack Obama), the Supreme Court's decision to legalize gay marriage across the country as well as the 50th Commemorations of civil rights Martin Luther King Jr's assassination as well as the bombing of Sixteenth Street Baptist Church, which left four little girls dead in Birmingham, AL.
Mitchell has also interviewed influencers, including media mogul Oprah Winfrey. Mitchell has also covered entertainment as a writer for Rollingout magazine. Her work has been featured on FOX News, CNN, NBC Universal, etc. In 2015, BBC World News featured Marissa as a news analayst on its internationally-renowned network.
Artists of Color in Entertainment (ACE) named her its "Rising Star" in Atlanta in 2016. And in 2018, the B.L.A.C.K. I AM awards honored her with with its "Woman on the Media Scene" award for providing a positive image and role model for youth. And this year, the Atlanta Tribune and Atlanta Daily World publications named her one of its "2019 Women of Excellence" for her leadership in philanthropy and business. She's received several other recognitions over the years, including a national general assignment reporting nomination from the National Association of Black Journalists.
Marissa received a bachelor's degree in political science and journalism from Emory University in Atlanta. She later obtained her master's degree from Northwestern University's Medill School of Journalism in Evanston, IL. She attended the school on a full-tuition, media management scholarship from the McCormick Foundation. The scholarship included a curriculum and certificate program at the Kellogg School of Management. After graduating, Marissa was selected to participate in the News 21 fellowship, a nationally-recognized multimedia program sponsored by the Carnegie Corporation and Knight Foundation.
Marissa is active in the community as a motivational speaker and event host. She's also a proud member of several organizations, including Alpha Kappa Alpha Sorority, Inc., the Atlanta Association of Black Journalists and the National Association of Black Journalists. And this year, she has been elected to serve on the National Academy of Television Arts & Sciences Southeast Chapter Board of Directors.
In her free time, she enjoys spending time with her family and friends, volunteering with youth and women organizations and traveling.