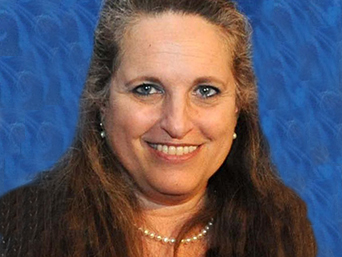 Maria Saporta
Journalist, Atlanta Business Chronicle
---
Maria Saporta is a journalist who writes a weekly column and news stories for the Atlanta Business Chronicle, a relationship that began in September, 2008.
She also is the founder of a website: www.SaportaReport.com, which has several veteran contributors providing daily updates on local business, urban and civic issues focusing on metro Atlanta, Georgia and beyond.
Until the end of August 2008, Maria had spent 27 years with the Atlanta Journal-Constitution. She was its business and civic columnist for more than 17 years – from January 1991 to August 2008.
Maria is an Atlanta native who began her full-time journalistic career in April 1980 with the Macon Telegraph. She received her Master's degree in urban studies from Georgia State University in 1980. And she also holds a bachelor's degree in journalism from Boston University.
She is a past president of the Atlanta Press Club, continues to serve on its Executive Committee, the Hall of Fame Committee and co-chairs its "Loudermilk-Young Debate Series" Committee. She also has served as vice president of the Alliance Francaise d'Atlanta, a French cultural organization and school that was founded by her mother in 1963.
Maria was inducted into the Georgia State University Business Hall of Fame in 2012. She also received the Atlanta Business League 2013 CEO Award for Vision of Excellence. Maria was inducted in the 2002 YWCA Academy of Women Achievers.
She is a 1999 graduate of the Regional Leadership Institute. She also has been named one of Georgia Trend's 100 Most Influential Georgians in 2000 and 2001, and as one of the magazine's notable Georgians in 2002, 2003, 2004, 2005, 2010, 2011, 2012, 2013, 2014, 2015, 2016 and 2017.