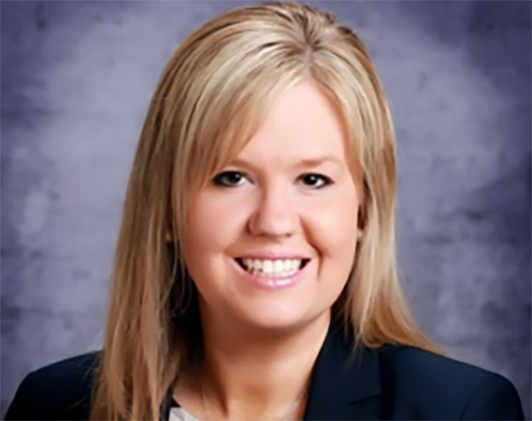 Margaret Ference
Senior Vice President, BB Credit & Ops Director, Huntington National Bank
---
Maggie is a Senior Vice President and the Business Banking Credit, SBA, and Operations Director for Huntington National Bank, a $100 Billion Dollar Regional Bank based out of Columbus, Ohio. With a background in financial underwriting, commercial closing and due diligence, and SBA Program Eligibility, Maggie has built a career specializing in business lending and is very active as a small business advocate in the communities that Huntington serves.
Maggie is currently serving as the bank's business credit and operations director, overseeing a team of 300+ colleagues across 9 states, with a focus on making and servicing loans to companies from $5,000 – $10Million in size, throughout the entire small business life cycle. Working with start-ups on business plans, helping small businesses expand into commercial companies, finding aging owners a generational solution for the sale of their business, and even helping those customers who fall on hard times, small business lending solutions are her passion. As the Director of the SBA Lending Program at Huntington, Maggie is pleased to celebrate that for the tenth consecutive year, Huntington is the #1 SBA 7(a) lender in its now eight-state region and was #1 in number of loans nationally for 2018.
As a member of NAGGL and several small business associations, Maggie works closely with private and public segment leaders nationwide to communicate Huntington's mission for small business. She is the business representative on the bank's ESG (Environmental Social and Governance) Board, focusing on Huntington's impact on our customers, colleagues, and community. Maggie is also a member of Huntington's National Community Advisory Council, where she works with community leaders across the Midwest to drive bank policies, procedures, and philanthropy to better support the ever-changing neighborhoods where we are based.
Maggie earned her BSBA degree from Ohio Dominican University and is a graduate of the CBA Executive School of Banking at Furman University, SC. Maggie resides in Columbus, Ohio with her husband and 3 children. Maggie is a member of the Board of Directors for Down Syndrome Achieves and the Development Board at Nationwide Children's Hospital. She is also celebrating her 9th year as a rider and fundraiser for Pelotonia, a grassroots bike tour in the fight to end cancer.