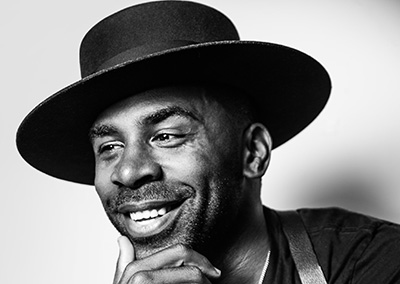 MAJOR.
American Soul Singer
---
His name is MAJOR., and his impact the same. The Americana Soul singer's star fiercely struck at the debut of the now Platinum hit love song, "Why I Love You". As Stevie Wonder projected, lovers from all over the world have commissioned the breakout ballad as the perfect soundtrack for milestone moments never to be forgotten. MAJOR. is a powerful storyteller who leans into authenticity as his superpower. Amazingly, he has become a trusted artist for many while inspiring hearts with his relatable message of life laced in that signature falsetto! His joy is infectious and as a "Hope Dealer", he leads unapologetically with the very HOPE in LOVE his music professes.
300 million + digital streams, 3 independent solo projects, network TV shows, movies, legendary cosigns, national tours, & a newly launched foundation – MAJOR. is far from done. The Grammy, Soul Train, and 7-time Image Award nominated entertainer promises so much more to come. It can only be as mighty as his name proclaims: MAJOR.!