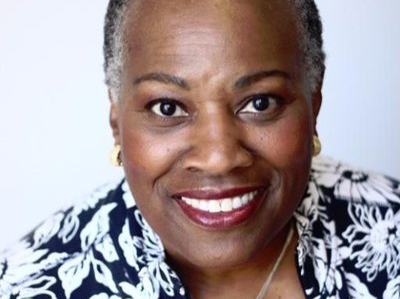 Maggie Linton
Host, Maggie Linton Show
---
Maggie Linton is a multi-award-winning broadcaster with over 46-years of experience. A Kansas native she attended the University of Kansas. and began her career in 1972 as a Sports Anchor for the KU Sports Network. At present Maggie is a Regional Marketing Director and licensed broker with First Financial Security, Inc. and host of the Maggie Linton Show podcast.
Career highlights: Formerly Host of The Maggie Linton Show, a two-hour weekday talk show on Sirius XM Urban View; Production Assistant – World War II Memorial Dedication and Production Assistant for President Barack Obama's 2009 Inaugural Lincoln Memorial Concert. Maggie is a member of SAG-AFTRA's National Women's Committee and Equal Employment Opportunity Committee and board member of Washington-Mid Atlantic SAG-AFTRA local board. She Began career in 1972 as a Sports Anchor for the KU Sports Network. In 1974, became the first woman Sports Anchor on TV at KAKE-TV in Wichita, KS and repeated this milestone in St. Louis, MO at KPLR-TV and again in Washington, DC at WTTG-TV. Maggie was also a Squad Room Secretary the final three seasons on Homicide: Life On The Street (NBC); and Bit-part actress in the feature films – Hairspray (the original) and Guarding Tess.
Maggie is married with 3 grown children, 2-grandchildren and lives in Maryland.