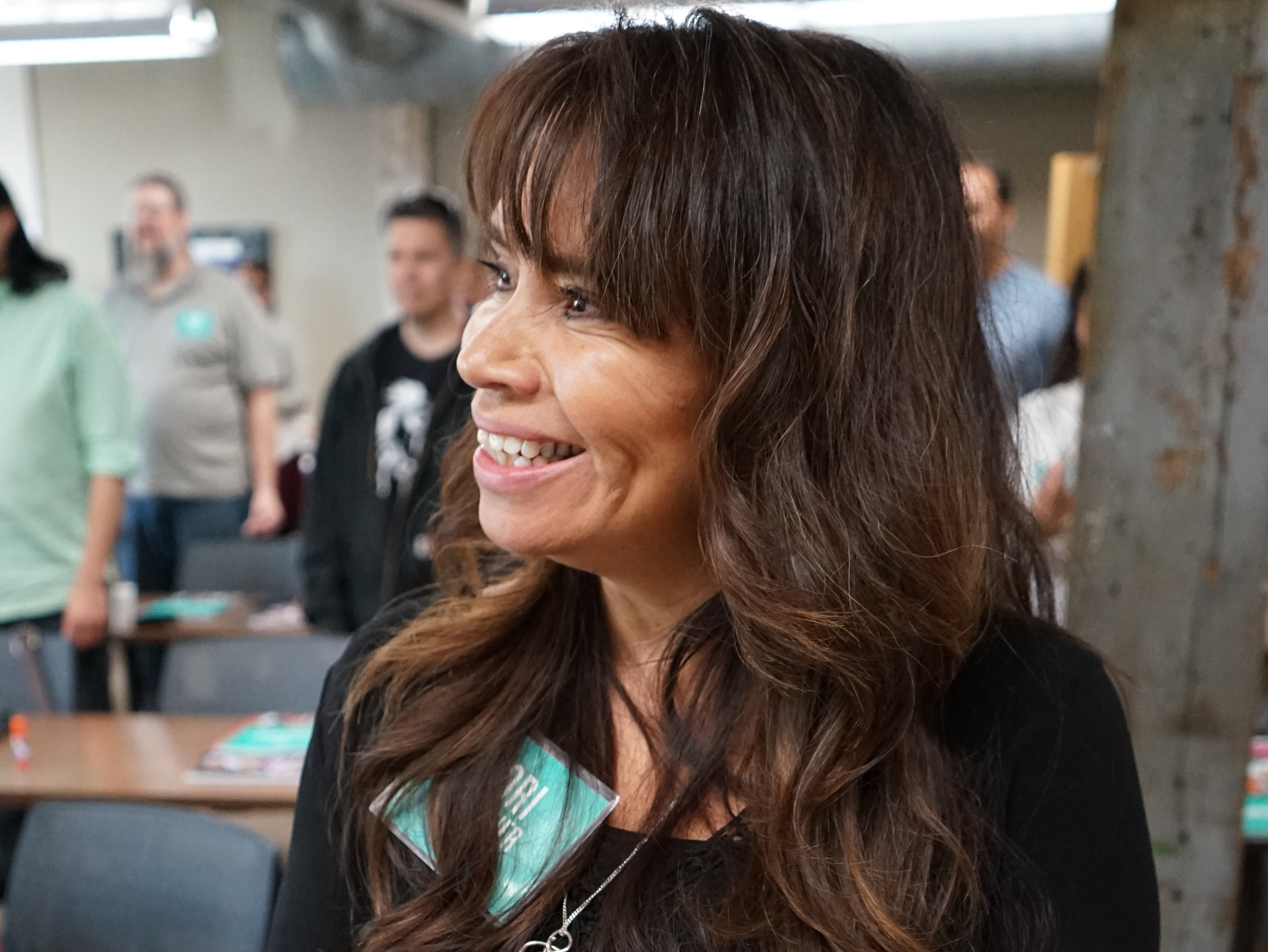 Lori Lea Pourier
President, First Peoples Fund
---
Lori Lea grew up on the Pine Ridge Indian Reservation and is a member of the Oglala Lakota Tribe. She heads First Peoples Fund (FPF), a 17-year-old national Native nonprofit rooted in traditional values that takes a holistic, relationship -based approach to strengthening Indigenous communities through art and culture. FPF provides grants and fellowships for Native artists to grow their businesses and community leadership. FPF also provides professional training workshops for Native artists and works with Native community development financial institutions to train business coaches to work alongside artists. FPF's Community Spirit Awards honor Native culture bearers whose work heals the wounds of cultural extraction, and their youth program builds the next generation of cultural leaders.
Lori has been involved in the arts, social justice and community development fields for 27 years. Her early work began at First Nations Development Institute and the International Indigenous Women's Network, and she has served as president of First Peoples Fund since 1999. Dedicated to a vision of strengthening Native
communities through art and culture for much of her life, Lori focuses her efforts on reconnecting Native communities to their cultural assets and bringing new philanthropic resources to Native artists and culture bearers directly.
Lori is a 2017 Ford Foundation Art of Change Fellow. She received the 2013 Women's World Summit Foundation Prize for Creativity in Rural Life and the Center for Social Innovation Fellowship at Stanford School of Business. She has served on the boards of in the Arts and Native Americans in Philanthropy, and was recently named one of four Native women leading change in Native communities by the Johnson Scholarship Foundation. The Foundation noted that Lori is "a leader in the field -not just for Native arts and culture -but for arts and culture period. She is the go-to person for the 'creative economy' in Indian Country."
Lori holds an MS from Southern New Hampshire University's School of Business. She lives in Rapid City, South Dakota. https://artsinachanging america.org/artists­ and-cultural-organizers/